I'm delighted to have the just-too-cute-&-adorable Tara Wyatt as our guest author in The Dungeon today.  Tara & I "met" through Twitter, & it's so much fun to follow her tweets.  And then there's the fact that she writes sexy, Alpha male bodyguard books with covers that could singe the eyebrows right off your face… :devil:  But I'll let you figure that out for yourself as you read her great Q&A.
Tara is the author of "The Bodyguards" series. Her debut novel, Necessary Risk, was published in February 2016 by Forever Romance. Known for her humor and steamy love scenes, Tara's writing has won several awards, including the Unpublished Winter Rose, the Linda Howard Award of Excellence, and the Heart of the West. A librarian by day and romance writer by night, Tara lives in Hamilton, Ontario with her dog and husband.
So please join me in giving Tara a big WIPs and Chains welcome while Mistress Heidi puts her on The Rack & asks a few of her most pressing questions…
What is your favorite color?  Blue, any shade of it.
Favorite song?  Ooh, that's a tough one because I love music! I guess if I HAD to pick just one, it would be "You Can't Always Get What You Want" by the Rolling Stones.
Favorite movie?  Ghostbusters! It's the perfect movie. It's funny, suspenseful, has a romantic subplot, and a giant, evil marshmallow man. Perfection.  (Note from Heidi:  So are you looking forward to the upcoming Ghostbuster remake, or no?)
And of course, favorite book?  Another tough one! While it's super hard to pick just one, I do want to single out Guenevere, Queen of the Summer Country by Rosalind Miles. I read it when I was sixteen. That summer, I think I read it three times, and it completely pulled me in. I stayed up until four in the morning reading it, and I sobbed and sobbed at certain parts. It was the first book that really made me want to write. To create characters and a world and make people think and feel and not be able to sleep until they read just one more chapter. :reading:
What was the first book in your chosen genre that you remember reading, or that made you want to write the same?  I discovered Nora Roberts when I was sixteen or seventeen, and I remember completely devouring her "Gallaghers of Ardmore" trilogy. Romance has been my absolute favorite genre since then. There's something about a love story that entertains me and hits me right in the feels in a way other genres can't.
What do you think of Heidi? She's great, right?  Yes. Totally great. And I have a funny Heidi-related story. When I first got serious about writing, I spent a lot of time reading romance. I was working as a librarian (still do, actually), and I would take out stacks and stacks of romances from work and glom them. I kept a log of what I read, and made notes about what I liked.  (Yeah, I'm a nerd.
) (Intrusive Note from Heidi:  Au contraire, mon ami—I, too, keep a log of everything I read.  And I'll go you one better—I also keep index cards for everything I read, with notes about the story & writing.  So if you're a Nerd, then I am your Queen.

)
One of the books I read was Tangled Up in Love by Heidi Betts, and I couldn't put it down. It was funny, and hot, and pulled me in right away. I even got busted by my boss reading at work, and I was so bummed, not because I got in trouble, but because I had to put it away, and Veronica and Dylan were in the middle of their sex war. It was a standout for me, and one of my earlier favorites.  (Even more intrusion from Heidi:  Well, this is just too awesome!  I didn't know that when Mistress Heidi & I invited you to visit, but if I had, you'd have probably been here a lot sooner. :giraffe: )
How did you get started writing?  I'd always enjoyed writing, and wrote little stories for my friends when I was a kid and teenager, usually about the Backstreet Boys or Hanson (fan fiction for the win!). I took a creative writing course in university, and dabbled off and on, but I was a chronic non-finisher of projects. It took me a few years to get serious about it and really put my mind to just finishing a project—figuring out that I was supposed to be writing romance (as opposed to historical fiction, or fantasy, or something literary) helped a lot, too. Once I tried writing romance, everything just kind of clicked for me.
Tell us a little bit about your first (or most memorable, if you prefer) sale.  My first sale happened in the fall of 2014. I'd signed with an agent that summer, and right after Labor Day, we went on submission. She'd warned me that it could be months before we heard anything, so I was surprised when three weeks later, she said that an editor from Forever wanted to talk on the phone. We chatted about the direction of the series, and a couple of weeks later, I signed a three-book deal. I feel very lucky that it happened so quickly.
Fill in the blank—If you like [blank], you'll love Tara Wyatt! Romance with humor and smokin' hot sex! :devil:
Which of your books would you like to pimp today? Tell us about it and why we'll love every word.  The second book in my "Bodyguard" series, PRIMAL INSTINCT, just came out at the end of May. Although it's the second book in the series, it reads as a standalone. The hero, Colt Priestley, is an ex-Army Ranger turned bodyguard, and the heroine, rock star Taylor Ross, is a bit of a bad girl. She and Colt have a super hot one night stand, and then her label hires Colt as her bodyguard. There's also a creepy stalker, a prank war, and lots and lots of sex. It's funny, hot, and fast-paced. :cuffs:
If your plane crashed in the Andes, would you convince the other survivors to eat Heidi first or last?  I think last, because at least Heidi and I could entertain each other by making up stories. :margarita:
If you could write anything—whether in the same genre/sub-genre as you're writing now or another—what would it be?  I absolutely love writing romance, and all of my ideas seem to fall within that genre. I'm pretty excited about a proposal I'm working on now, but I don't want to give anything away. It might take place in Miami. It might have something to do with an elite unit of undercover cops. It might take place in a male strip club. Gah, I've already said too much!
:devil:
What are you currently working on?  I just turned in the draft of Chain Reaction, the third book in the "Bodyguard" series, and I'm finishing up edits on three novellas releasing later this year: "Nailed", about a carpenter, will be part of the Dirty Work anthology in August, and I have two holiday novellas—"When Snowflakes Fall" and "Like Fresh Fallen Snow"—featuring twin brother heroes (who may or may not have been inspired by my crush on Stephen Amell) coming out in October.
LIGHTNING-FAST LASHES:
Leather or lace?  Lace
Devil or angel?  Devil
Angel food or devil's food?  Devil's food
Hemlock or arsenic?  Arsenic
Blood, sweat, or tears? Sweat
Boxers, briefs…or commando? Boxer briefs
Cowgirl or missionary? (Hey, get your mind out of the gutter. I was simply asking what you wanted to be when you were growing up. :giraffe: )  Cowgirl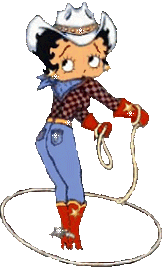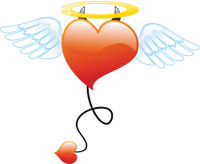 Thank you so much, Tara—that was a blast! :spring:
But Tara isn't finished yet, my Darlings!  She has also generously offered to give away a "Bodyguards" goody pack, which will include autographed copies of Necessary Risk & Primal Instinct, &—as Tara put it—"assorted swag."
To enter, leave a question or comment for Tara during today's visit. (U.S./Canada residents only for the prize, but everyone's welcome to chat! :ducks: )  Winner will be announced on Sunday, June 19, 2016 during our regular Sunday post, so be sure to stop back! :butterfly:
And remember, you can sign up for news/updates from Tara, join me in following her on Twitter (@taradwyatt), & visit her at Tara-Wyatt.com any time you like to learn more about her books!
Comments
13 Comments • Comments Feed