Feel like talking about TV again? A lot of shows are wrapping up for the season now, & there are some things to be excited about…& some things to be upset about. :img36
Here are my thoughts, & you should feel free to add yours! :img14
***WARNING:  Not only may, but does include SPOILERS***
Secrets & Lies — Boy was this one a huge clunker. :img31  I loved this show so much every single week…right up to the last one.  It was intense & compelling, & kept me on the edge of my seat.  As soon as one episode ended, I couldn't wait to see what happened in the next one. :img9  But the way it ended…the revelation of whodunnit…  It was so disappointing & felt like a cop-out to me.  It also took everything I liked so much about the Ryan Phillipe character & flushed it down the drain.  I don't know if S&L is coming back, or if ABC will come up with another similar limited-run series, but the season ender of this one left kind of a bad taste in my mouth. :img12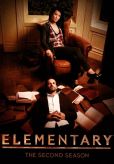 Elementary — Darn it, Sherlock—you're better than that!  The writers are better than that, too; they should have been able to come up with a better cliffhanger than Holmes falling off the wagon.  I especially don't like the way it came about:  he was doing so well, then the case came to a close & resolved on a positive note, but he just…picked up the tin of drugs & dove in?  It doesn't ring 100% true to me when he hadn't been overly tempted earlier.  He's also been so analytical about realizing his deductive skills are stronger without drugs that I can't see him starting up again.  (Although drugs & addictions do have a very strong, very illogical pull, so there is that. :img33 )
All in all, I really like this show & I am curious about where things will go now…whether Watson can help him get clean again & how that will come about.
The Big Bang Theory — I'm fine with the way this one ended, but I do wonder…  Do you guys feel Sheldon buying an engagement ring for Amy was a natural progression of their relationship at this point?  It felt a little rushed to me, because of how standoffish Sheldon is.  Yes, they've begun to make out, but marriage is a big jump from that where Sheldon is concerned.  In my opinion, anyway. :img4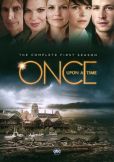 Once Upon a Time — This is a show that's getting a little…complicated & boring for me.  I like it while I'm watching, but when I think about watching the next episode, I just sort of feel…eh.  I like most of the storylines.  I like all of the characters.  My problem with OUAT is that it always seems so rushed.  Even this season's two-hour finale had about six scenes that could easily have been the season cliffhanger.  But rather than spread things out & give us time to digest, OUAT throws everything at us bam-bam-bam!  Consider the Frozen episodes…  Instead of making it a season of Frozen, they only did half a season, then switched to the Villainesses.  Then the Villianesses (Cruella, Ursula, & Maleficent) only lasted half a season.  And is it just me or did their departures also seem rushed & without cause?  *sigh*  But if they'd only stretched that out over a full season, maybe it wouldn't have.  And it seems like OUAT does this pretty much every year.
Now this season's ender…  We could have had an entire season—or half a season, at least—of the "Heroes as Villains/Villains as Heroes" switcher.  I would have really enjoyed that, I think. :img25  But, no! Once again OUAT rushes things, & we jumped from that being resolved in the space of a single episode to now awaiting the introduction of Merlin…& I assume all the cast members who accompany that storyline.
So, yeah. I like this show, I really do; but I think I could like it more. :img26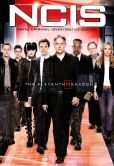 NCIS — No!  Not Gibbs!  Dammit, can't that man go more than five minutes without getting shot? :img22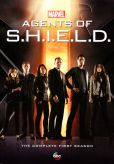 Marvel's Agents of S.H.I.E.L.D. — I think I have to give up on Ward going back to being a Good Guy.  Yes, I know—the rest of you probably gave up on that a season or two ago, but until this season's finale, I really had held out hope.  I get a little confused about this show…for the same reasons as Once Upon a Time:  so many characters, so many storylines, & in this case, so much technology…but I still like it a lot!  My only real thought about the finale is related to the very last scene, & it's this:  "Oh, man…I take fish oil every day, dammit!"  They're going to give me a complex, I just know it. :img21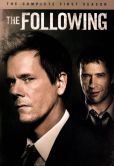 The Following — This one ended fairly well, but I'm still sad that it's over.  Granted, I wondered what was going to happen once Joe Carol was out of the picture.  I honestly expected him to suddenly pop up again & for them to reveal he wasn't really executed after all! :img19  And I think that if they'd kept the show about Ryan hunting for Joe, it would probably have lasted longer.  But even after they got off that path, I enjoyed it well enough; I'd have kept watching if they'd kept it on.
Stalker — Oh, come on!  What's with all the really decent shows being cancelled?  Stupid networks.  :img20  And what am I going to do about a cliffhanger ending like that?  Am I just supposed to forget the last minutes of the last episode & assume everything worked out for the best?  Grr.  I hate it when shows are cancelled too soon, then end like that. :img22  Remember:  I'm a lot like Sheldon (from The Big Bang Theory)—I do not deal well with lack of closure.  Hell, Raising Hope wrapped things up beautifully in its last episode & I'm still upset it's no longer on, still wondering what might have happened next. :img18
And finally, let's talk Constantine — This one had its season ender awhile ago, & we were all hopeful that it would be back.  But apparently NBC stands for Nothing But Cancellations…of damn good shows, dammit!…& now we know that it's actually been cancelled.  Oh, I'm so angry about this!  Like, Dracula cancelled angry.  Not quite but close to Firefly cancelled angry. :img20
I'll definitely be watching for it to come out on DVD, but that's just not the same as having another season to enjoy. :img21
Those are just some of the season finales I've been watching, so expect a second post soon. :img16
In the meantime, which of these did you watch & how do you feel about their endings?  Good?  Bad?  Ugly?  Somewhere in between?  Let me know! :img10
Comments
12 Comments • Comments Feed