Now that I've finished & turned in A BABY IN THE BILLIONAIRE'S BOARDROOM, I get to take a deep breath—deeeeeeeep.  breaaaaaath.—& relax a bit.  Not for long, I'm sure, but there are a few things I'd like to catch up on before the whirlwind begins again.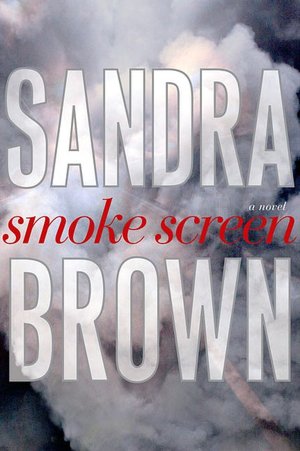 First & foremost, I really want to finish reading Smoke Screen by Sandra Brown.  I only have a few chapters left, & it's getting good.  You have no idea how hard it's been not ignore everything else (i.e. a little something called my deadline

) to sit down & just barrel through the last 50 pages or so.  That whole light-at-the-end-of-the-tunnel, reward-at-the-end-of-the-job thing really doesn't work for me.  When I'm reading a good book, I want to sit down & read straight through, dangit…to heck with priorities & responsibilities.
But I didn't…I was a good girl. 
And now I do get to sit down & reward myself by finding out how this great romantic suspense ends. :twirl
Then I should probably do some laundry.  I'm not saying it's been a while since I've washed clothes, but there have been a few times in the last couple of months when I've accidentally stumbled into my piles of dirty laundry & nearly suffocated before I could find my way out.
Worst of all, I'm running low on slipper socks & work clothes.  And by "work clothes," you know I mean pajamas.  Notice I didn't say "underwear."  When you live in pjs, you can totally get away with going commando.  Just one more way I'm doing my part to conserve water & save Mother Earth. :muahaha
It also wouldn't hurt to mow the grass.  It's that time of year again, you know.  Things are green instead of brown &/or white.  Things are growing…taller by the day.  The neighbors have already been
out a couple of times & they're starting to stare or cast disgusted glances in my lawn's direction.  Well, pfffft on them!  I'll mow when I'm darn good & ready!  And actually, I do enjoy mowing once I'm out there doing it.  It's the changing out of pajamas & getting out there that seems to be the problem.
And then, sadly, I should probably figure out what to write next.  Another Harlequin Desire?  Another humorous contemporary a la "Chicks with Sticks"?  Another sexy, funny vampire romance or "other" type of paranormal?  Something else entirely?!  There are too many options, too many ideas swirling around in my brain.
So first I'll take a nap.
And then, maybe a glass of wine to help me think.
Comments
6 Comments • Comments Feed