You will be happy to hear that I am well & truly ensconced in PROJECT: RUNAWAY BRIDE now.  The bride has run off & the hero has gone after her.  (I am rubbing my hands together gleefully, because this set-up is just too much fun! :muahaha )
Of  course, I never manage to stick with the same routine for long.  Once again, typing on my Neo just wasn't working for me, so in order to make any progress at all, I had to fall back on the old standards—pencil & paper.
The good news is, this is working very well for the writing. :like
The bad news is, I've got blisters & my fingers are cramping like hell. :dislike
But alas, one must suffer for her art, right? :moonyou
The other down side is that I haven't yet stopped to type up any of the stuff I've written by hand.  At this point, I may have to enlist Madame Mommy Dearest's help to ever get caught up!  Because I have no idea how far along I am & my poor "Under the Whip" word count meter over there in the right sidebar is looking woefully anemic.  It hasn't moved in…weeks. :waaa   I feel like saying, "Pay no attention to the numbers in the corner!"  They're totally not accurate, & I really have gotten more done than that meter would have you believe.
How much more, I can't be sure.  But I have a feeling that once I finally do get these pages typed up, the number will jump & I'll be very pleased with my overall progress. :cheers
In the meantime, I'm just going to keep doing what I'm doing, because it's working for me.  And I know better than to mess with perfection. :flutter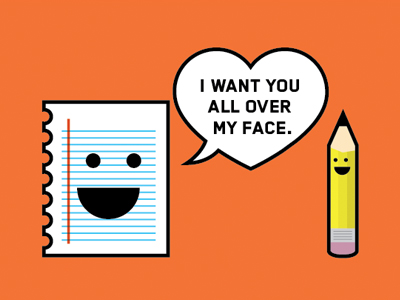 Comments
One Comment • Comments Feed