Top 5 Reasons I Love Winter
5. The blanket of white snow is so very lovely until people start shoveling & tromping through it.  (I prefer to leave it as-is as much as possible, then see if I can tell which critters have padded across my yard.)
4. With the windows closed, I don't have to listen to neighborhood noise. (i.e. dogs barking, radios blaring, lawn mowers mowing, kids screaming at the top of their lungs…)
3. I can dry/thaw stuff on the uber-hot radiators in no time flat!  (Gotta be careful with this one, though…there's a fine line between "thawed" & "spoiled." :sick )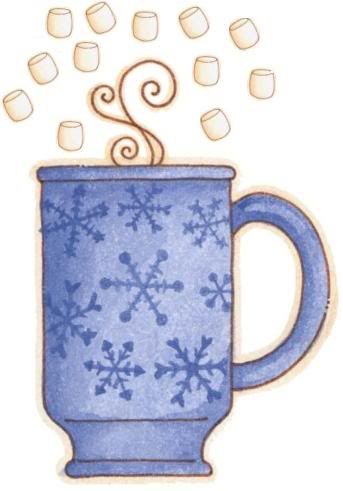 2. Winter is the perfect time to curl up with a nice, hot cup of cocoa.  And a slice of toast.  And a book.
1. I can use the lousy weather as an excuse to stay inside & hibernate! I mean write! Yeah, that's it, stay in & write.
Top 5 Reasons I Hate Winter
5. Every five minutes, weather advisories & school closings go scrolling across the TV screen.  I'm sure there are people out there who care about this sort of thing, but I do not…at least not as much as I care to see Michael Weatherly at his full height & volume, thankyouverymuch!
4. With the windows closed, there's no fresh air & no birds/chippies/squirrels (& the occasional rat) to entertain the cats. :kitty
3. It's COLD!  I tend to get cold easily, anyway, so winter can be a nightmare.  I am forever adding layers…then shedding layers…then adding layers…
2. It's COLD!  When/if I do have to go out—which, thankfully, does not happen very often—I have to bundle up like the Abominable Snow Monster.  Seriously!  And have I mentioned that I now have titanium plates in my face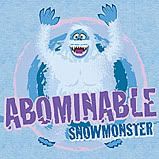 that absorb the cold like a sponge.  Not fun.
1. It's COLD!  My fingers, especially get icy fast.  And have you ever tried to type with gloves on?  Of course not, because it's freaking impossible!
All right, I've gotten that out of my system.  I feel much better now.  So how about you?  What qualities make up your love/hate relationship with the season of snow & ice?
Comments
16 Comments • Comments Feed