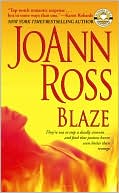 So last week, just as I was finishing up JoAnn Ross's Blaze—which I read as research…yeah, that's it, research…because of it's South Carolina setting :cantputdown —I noticed in the TV guide that Sandra Brown's Smoke Screen was going to be on Lifetime.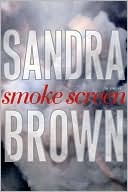 Did you know Sandra Brown's Smoke Screen had been made into a TV movie?  I either didn't, or did, but forgot. :tongue
I thought it would be fun to watch it, but I really like to read a book first before I see the movie version.  At least when it comes to romance novels; not so much when it comes to other stuff I probably wouldn't read, anyway, like The Count of Monte Cristo (yum! :cupcake ) or the Twilight saga (blech! :spikey ).
And I was very excited, because I knew I had Smoke Screen somewhere on my teetering TBR pile & could start it right away!  So I quickly dug it up & started reading.  Yay for me!
Now ask me what it is that I'm currently reading.
Oh, that would be: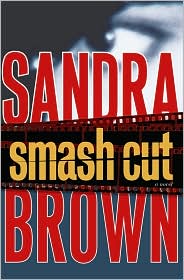 Uh-huh.  I totally grabbed the wrong Sandra Brown book! :knock I think I blame the proliferation of Ss & similarity in her recent titles.  That's right, Ms. Brown, my confusion is all your fault! :wink
I can't complain too loudly because it's really good, but this doesn't exactly help me get Smoke Screen read so that I can watch the movie, does it?  Sigh.
Now it's your turn—
Have you ever started reading a book that you thought was something else?  Or picked up a book by one author, when you thought it was by another?
And if you remember the incident well enough, was it a happy accident (i.e. you ended up really liking the book, even though it wasn't what you expected or you ended up discovering a great new author you might not have otherwise) or a sad one?
Comments
13 Comments • Comments Feed