Happy Sunday!  I hope you're all having another great week.  Do you have lots to share with us today?
This week, I AM HAPPY that DishNetwork sent me a new remote control.  Yes, it's a small thing, but I spent weeks fighting with the old one.  Changing batteries, thinking that might be the problem; pressing the buttons so hard, I'm surprised they didn't pop out the other side; getting up & moving really close to the receiver any time I wanted to change the channel or see the on-screen guide.  And don't even get me started about trying to change the volume! :elvira
Finally, it occurred to me that the problem might actually be with the remote itself & not me holding it at the wrong angle, so I contacted Dish & they replaced it—no fuss, no muss.  They even talked me through some troubleshooting when I couldn't get the new one to work.  Now, it's working beautifully & I barely have to touch the buttons to get it to do what I want. :tada
Even more, I AM HAPPY that AMC is back on Dish.  Due to a dispute, it's been off our channel listings since July, & to be perfectly honest, I barely missed it.  Certainly not enough to pay extra every month just to have it back.  But once the new season of The Walking Dead was set to start, I did start to get a little sad & anxious.  The season premiere passed me by & I shed a tear as everyone on Facebook & Twitter was above with updates.  And still I told myself it wasn't the end of the world.  (Ha—get it?  The Walking Dead…end of the world.  Okay, fine.  My sense of humor is seriously underrated. :cat )  I could always get it later on DVD or wait for repeats or even, if I was really desperate, stream it…as all the young folks are doing these days.
But then, a miracle occurred.  The following Sunday, I turned on the TV, started scrolling through the on-screen guide, & just happened to see The Walking Dead in the line-up.  Aack! :Jack   I hurried, I raced, I was The Flash to get the DVRs set to record, because I was just going to catch the single repeat of the season premiere before that week's brand new episode aired.  To be honest, I thought it might be a free preview, look-what-you-can't-have glimpse at the new season, & that AMC would soon disappear again.  But it turns out, the channel is here to stay.  Apparently, DishNetwork & AMC reached a settlement so we can have our channels back.  That's the good news.  The bad news is that—from what I've heard—the settlement included Dish paying AMC something like $700,000.  And if you think customers aren't going to start feeling that in the pocketbook in the very near future, you're crazy. :scaredya
I AM HAPPY I seem to be getting the hang of my new SodaStream machine.  There are still days when I don't get the amounts of fizz or syrup quite right, but all in all, I'm enjoying my homemade soda.  Especially the fact that it's sort of made-to-order.  I can change flavors every few days or stick with a fave for a month, if I want.  And I like that I can keep some in the fridge, but if I leave it too long & it goes flat…well, it's just a glass or two, not a whole bottle.
The thing I don't like—aside from not yet having a Diet Cherry Cola option—is how difficult it is to use the syrup.  Measuring it into the lid of the container & then trying to pour it out slowly is just messy.  It runs everywhere, including down the outside of the soda bottle.  Then when you put the cap back on the syrup container, it once again goes everywhere.  It's a mess & a waste.  I actually did a bit of experimenting & discovered that I can much more easily use a 1/4 cup measuring cup (with a pour spout!) or a tablespoon (also with a spout) refilled three times to equal the same amount as the SodaStream cap.  It's so much easier & less messy.  At least for me.
So there you go—the little things I'm happy about & grateful for this week.  How about you—what positive things are going on in your life this week that you'd like to share?  We want to hear all about them!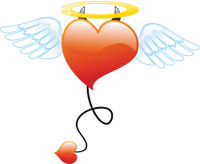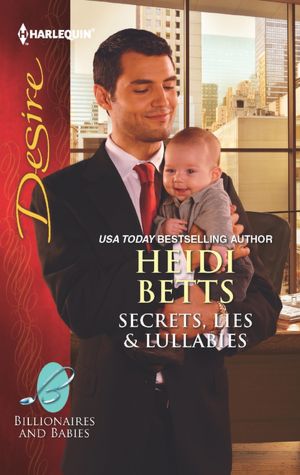 Now to announce the winner of our finally signed copy of SECRETS, LIES & LULLABIES before its official release on Tuesday! :yummy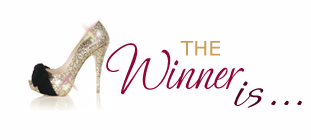 :dancebat Pam Lowery!!! :dancebat
Congratulations, Pam! :hitched Please contact me with your full name & mailing information, & I'll get your autographed book out to you as soon as I can!
Comments
7 Comments • Comments Feed