Happy Sunday! I hope you're enjoying all of this wonderful Fall weather & have lots of great stuff from the past week to share with us today!
This week, I AM HAPPY that my revisions for PROJECT: RUNAWAY HEIRESS seem to have done the trick.  Just a couple more tweaks to be done during the line edits.
I AM HAPPY that I've gotten some winterizing home improvements done before it starts to get really cold.  New windows in the office (which I already notice are making a difference; no more condensation on the inside every dang morning) & insulation blown down into the outside walls to offer some extra protection.  That was kind of fun, & not nearly as expensive to have done as I would have expected…even if it did leave a fine layer of dust over everything in my office. LOL
I AM HAPPY that I seem to have figured out a decent routine for Miss Precious (aka Elder Kitty).  She's still picky as ever about her food, but she's trained me to open a can, fix her one bowl of food, then put that can in the freezer.  Next time—open another, use it once, put it in the freezer.  Every four or five cans, I can swing back around to reused the previous flavors.  I've also been adding a spoonful of wheat bran to her food, which seems to really be helping in the Poop Department.
I AM HAPPY that the CW's new show, Arrow, has turned out to be so good.  I thought it looked interesting, but wasn't sure what to expect.  Turns out, it's really, really good.  Is anybody else watching it?
I AM HAPPY, too, about two things I haven't managed to blog about yet.  One is kind of exciting, & as soon as I'm allowed to share it, I will.  The other kind of kept me hopping, so I just haven't had a chance to chat about it yet.  But it's good news, too, & you'll hear about it eventually. :yummy
How about you—what made you happy this week?  We want to hear all the news that's fit to share. :elvis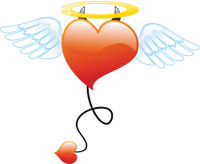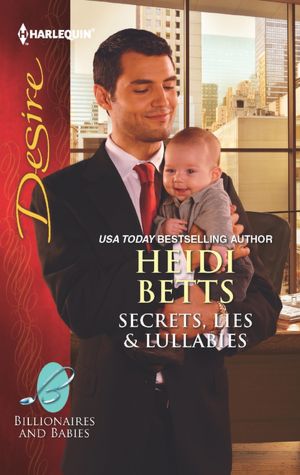 Now to announce the winner of this week's Free Book Friday giveaway—another autographed copy of my upcoming Harlequin Desire, SECRETS, LIES & LULLABIES…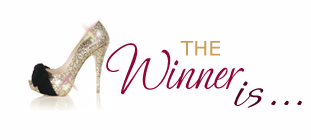 :dancebat Ruth A. Chestnut!!! :dancebat
Congratulations, Ruth! :hitched Please contact me with your mailing information, & I'll get your book out to you as soon as I can!
Comments
6 Comments • Comments Feed