Happy Sunday! How are you doing this week?  Well, I hope, with lots of great stuff you're been dying to share with your fellow Darlings. :tada
This week, I AM HAPPY that we had a couple days of really lovely weather.  Not too cold, not too warm.  I could open the doors & window for a little fresh air (& for The Kittehs, of course :yummy ).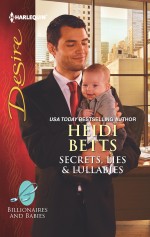 I AM HAPPY that my author copies of SECRETS, LIES & LULLABIES arrived.  It's so much fun to open the box & see them all in there, nestled together.  And now I get to give some of them away!  Keep an eye out for those Free Book Friday posts.  LULLABIES may show up there more than once. :elvis
I AM HAPPY that I discovered a great new site for cat food.  Chewy.com carries pet food & treats only, but in really great, healthy brands that you can't always find everywhere else.  Their prices are really decent, too…& they offer free shipping & handling for orders over $49—which we all know isn't hard to hit when it comes to stocking up for the furbabies.
In fact, they were all around awesome when it came to helping me track down new food for Elder Kitty.  She was being so picky & I have to be so careful about what I feed her now.  I checked out the Chewy.com site, then e-mailed customer service with questions about a particular brand of food, & they got back to me immediately.  I mean seriously fast!  They were also running a sale, so their prices for what I wanted were significantly lower than anywhere else.  And once I did place an order…well, I was sitting here thinking, "That should take about a week. I hope I have enough other stuff on hand that Precious will eat until it arrives."  But guess what?  It arrived the very next day!  I woke up & this giant box was sitting on my porch!  It didn't even occur to me that it might be my Chewy.com order because no way could it have arrived that fast.  Ha!  But it was.  I had one very happy kitteh on my hands that day, let me tell you.
So definitely check them out.  And spread the word to others who might be interested, because I was super-impressed.  I'll be ordering from them again in the future, too, believe me!
I AM HAPPY, too, that I'm still enjoying this iMac.  Okay, so there's a lot I still don't know how to do.  And not everything has been transferred from the PC yet.  (I don't even have a writing program set up yet because I keep getting conflicting opinions on which way to go—Pages or Word for Mac. :cat )  But…I only recently realized that I don't need to get up & wander off to do other things forty-seven times a day because my computer has crashed.  This thing just works & runs & lets me do whatever I want for as long as I want without overheating & having a total system collapse.  (Gee, what a concept. :Jack )  I'm also enjoying a few aspects of the e-mail & browser programs & that Finder thing.  So maybe this wasn't a terrible idea, after all. LOL
Okey-dokey.  So what great stuff have been going on with you this week?  Give us the highlights & let us do a little Elvis Dance for you. :bluesuedeshoes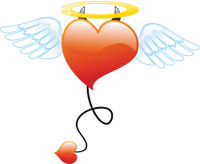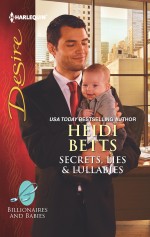 Now to announce the winner of an early autographed copy of my November Harlequin Desire SECRETS, LIES & LULLABIES from Free Book Friday…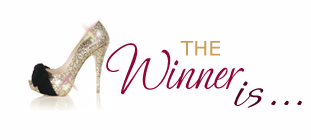 :dancebat Yazmin Rangel!!! :dancebat
Congratulations, Yazmin! :hitched Please contact me with your mailing information, & I'll get signed copy of SECRETS, LIES & LULLABIES out to you as soon as I can!
Comments
4 Comments • Comments Feed