Happy Sunday! I hope you're having another great week, with lots to share with your fellow Darlings of The Dungeon!
This week, I AM HAPPY that I finally got all of the Free Book Friday giveaways, goodies, & other assorted prizes packed up & ready to mail.  For those of you who wonder why it sometimes takes so long for your prizes to arrive, I do have a gal who assists me with this sort of thing, but we do it all in batches.  Usually once a month, sometimes a little less often.  Otherwise, we'd both be packing & running to the post office constantly.  Better (on this end, anyway) to let it pile up a while, then kick it out all at once.  Printing labels, digging up envelopes & mailers & tape…  It's like an assembly line. :bluesuedeshoes
So anybody who's been waiting for something, it's all going in the mail tomorrow & should arrive soon!
I AM HAPPY that I'm kinda-sorta getting the hang of this new Mac.  There are some things I don't like.  I'm having trouble with printing options & a few of the programs—the writing one(s) especially.  So much I just don't get yet.  And my e-mail is still screwed up.  But I am getting more used to the look & function of Mac over Windows.  Baby steps, I keep telling myself.  Baby steps.
I WAS HAPPY that I'd found a new, all-natural canned food that she really loved.  I was sitting back, breathing a sigh of relief.  Then I took a closer glance at the label & realized…oh, you'll never believe this!…half of it was dog food & the other half was the exact kind she's not supposed to have! :cat   I just about pitched a looney.  Turns out that all of the labels for this particular brand of food look the same—dog food, cat food, grain-free, with grains…they all look practically freaking identical.  They had also accidentally stocked a handful of dog food in with the cat food, so when I was standing in the store for, like, an hour diligently reading every single ingredient on the label, I was reading the dog food ingredients by mistake.  Then when I thought, "Oh, good, this will work!" & started grabbing cans in bulk, I was grabbing dog food & all the incorrect cat food cans behind them.  Grrrr. :biteya
But I AM HAPPY that when I returned all of the food to the store—half mad at them for stocking incorrectly & half mad at myself for screwing up so badly—I happened to overhear a guy asking about the store's "adoption days" when they would have pets from local animal rescue organizations on hand.  He was looking to adopt a kitten.  Well…Queen of Kitty-Cat Placement here. :tada  I totally butted in & told him that if he didn't want to wait for the next "adoption day" at this place, I happened to know of three other places he could get a rescue kitten right away.  Two were pet supply stores I'd just been in the same week & knew had kitttens/cats on hand that needed good homes.  Another is an organization I've worked closely with in the past who's always looking for good homes for their rescues.
Ten minutes later, I was at one of those other pet supply stores (still shopping for the right food for Elder Kitty, which the original store didn't have in stock) when he walked in.  He took one look at the black kitten at the front of the store & melted.  By the time I left, he was filling out an adoption application.  WOOT! :dancebat   I love putting needy pets in good homes!  To be honest, I don't get to do it very often, but if anyone's keeping track, that's four so far this summer/fall.  Three directly & one by association. :evileye
And that actually makes me super-duper happy this week, so I'll shut up & let you guys share your good news & happy thoughts instead!  Come on, we want to hear all the good stuff you have to offer!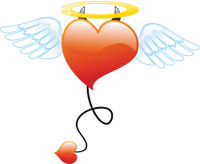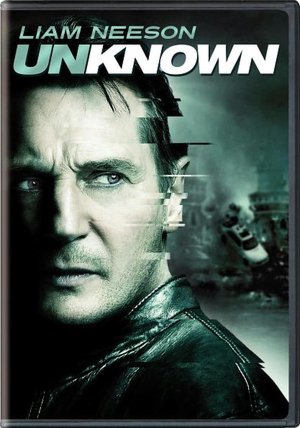 Now to announce the winner of this week's Free Book Friday giveaway—Unknown on DVD…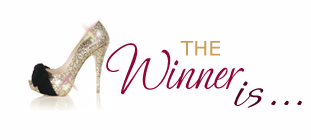 :dancebat bn100!!! :dancebat
Congratulations, BN100! :hitched Please contact me with your full name & mailing information, & I'll get your DVD out to you as soon as I can!
Comments
10 Comments • Comments Feed