Happy Sunday! I hope you have lots to be thankful for this week & are willing to share with us! :happysun
I AM HAPPY that I am able to say that I finally have an official miniseries name & title of Book 1 for my upcoming Harlequin Desire series, set to begin in 2013.  In case you missed the post earlier this week, the series will officially be called "Project:  Passion" & the first book will officially be titled PROJECT:  RUNAWAY HEIRESS.  Whoo-hoo! :chickendance
I AM HAPPY, too, to have an official release date for PROJECT:  RUNAWAY HEIRESS—April 2013.  My last April release worked out pretty well (remember…the one that put me on the USA Today bestseller list :howyoudoin ) so I'm more than happy to have another one.  Now I just need you guys to show your awesome support of the story when it comes out, & maybe we can get it to hit that list again. :adevil2
I AM HAPPY, too, that the writing on PROJECT:  RUNAWAY HEIRESS is coming along super well this week.  It's been a rough one, with so much interference from that little thing call "life" that I've felt like a running back racing for the End Zone on more than one occasion…most times, getting my ass tackled in the process.
But just recently, things have started to really pick up.  (Knock on wood.)  I am loving this story & its characters.  (Knock on wood.)  Everything is beginning to fall into place.  (Knock on wood.)  And I think I can see the light at the end of the tunnel.  (Knock on wood.  Please don't be a train!)
Okay, that about does it for me.  It's all writing all the time for me these days.  But for the most part, that's a good thing. :slamdesk
How about you?  What's going on in your life this week?  What are you happy about or grateful for?  Please share so we can give a little cheer & be happy right along with you! :cheer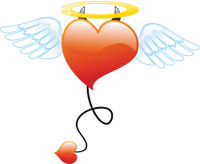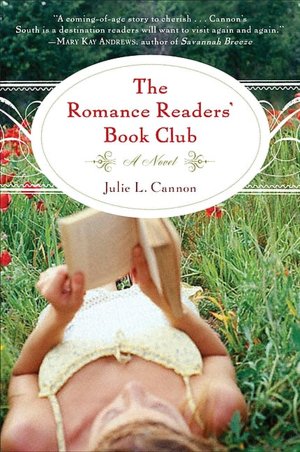 Now to announce the winner of this week's Free Book Friday giveaway—The Romance Readers' Book Club by Julie L. Cannon…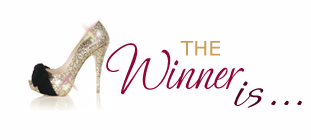 :chickendance SiNn!!! :chickendance
Congratulations, SiNn! :patrick3 Please contact me with your full name & mailing information, & I'll get your book out to you as soon as I can!
Comments
15 Comments • Comments Feed