Happy Sunday! Hope you're having a great weekend & are looking forward to an even better week!
As I mentioned last week, Madame Mommy Dearest has been sick.  We (& the doctor) thought it was the flu or some other flu-like virus.  After about a week, she started feeling better & I WAS HAPPY she hadn't passed along whatever nasty germ she'd picked up. :evilmonkey
Well, a few days after she saw the doctor, she broke out in what she thought were hives.  They didn't hurt, so she just thought the fever was burning its way out of her body in blotches or—for all we knew—she'd brushed up against something & was having an allergic reaction not related to her earlier flu-like symptoms at all.  But she called the doctor, just in case.  Three doctors (regular, emergency room, & specialist)
& one blood test later, it turns out she didn't have the flu at all.  It's Lyme Disease.
And now that she knows she was bitten by a tick, she kind of remembers the middle of her back itching for three days in a row while she was at Gram's house after her stroke.  She'd cleared out the weeks & trimmed the bushes around the house, & apparently one of those little bastards hopped on & rode her like a show pony. :patrick2
For the record, this squicks me out.  I really, really, really hate ticks.  I've pulled my fair share off of pets, but itch for days afterward & give myself frequent tick checks, even if I haven't been anywhere near the outdoors.  You just can't be too careful, & those little bastards are sneaky.  Blurg.
However, I AM HAPPY, that her symptoms popped up pretty quickly & the doctors all say they caught it early enough that once she's finished a round of antibiotics, she should be good as new.  No lingering symptoms or problems.  In fact, the specialist told her that after she finished the meds, she's not allowed to say, "I have Lyme Disease," only that she had it, because it will be gone & soon forgotten.  Yay!
And selfishly, I AM HAPPY that I no longer have to worry about catching something, because she was never actually contagious.  :happysun   Although, I am still extremely itchy. :patrick4
How about you?  What has YOU feeling happy & relieved this week?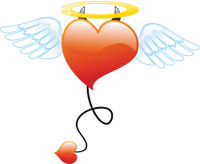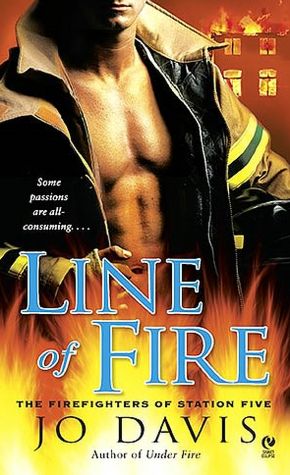 Now to announce the winner of Friday's Free Book Friday giveaway—Line of Fire by Jo Davis…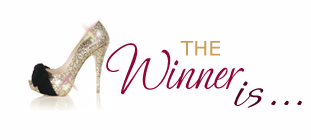 :chickendance Mary M!!! :chickendance
Congratulations, Mary! :patrick3 Please contact me with your full name & mailing information, & I'll get your book out to you as soon as I can!
Comments
6 Comments • Comments Feed