Happy Sunday!
I have to admit, this week has been a rough one.  On Tuesday, my 93-year-old grandmother had a massive stroke.  So needless to say, everything has been turned upside down & crazy with phone calls, trips to the hospital, etc., etc.
Now, my grandmother & I have never really been close.  She's the one who never misses an opportunity to tell me I'm fat or that I'm going to Hell for writing pornography.  Oh, & she hates The Dungeon!  Why she feels the need to visit at all, I'll never know, since just about everything I post raises her blood pressure—especially our bouts of blatant beefcake. :chickendance   But even though she's never been a warm-hug, cookie-baking kind of grandmother, I do have some nice memories of her from when I was very little.  Emotionally, I think this has been harder on Madame Mommy Dearest than on me, but the stress levels are still right up there.
And fair warning—for anyone who's been waiting for their Free Book Friday or HappyBookers "Mystery Prize" winnings to arrive…you may have to wait a while longer.  I was already behind on those mailings, with three FBF books & a handful of other items on my kitchen counter, waiting to be packed up & taken to the post office.  Now it looks like they'll be sitting there a while longer. :patrick4   So sorry about my tardiness, but I hope you'll understand.  Just know that you will get them eventually.  I may be slow, but eventually I follow through. :Cukoo
This week, though, I AM HAPPY that before all Hell broke loose, I had my six-month post-surgery follow up & got a big thumbs-up from the doc. :thumbsup   I have been completely released, & better yet, they didn't even ask me to set up an annual exam, which I thought for sure they would.  Doc said as long as my regular physician does all the usual poking & prodding, I only need to go back to the specialist if there's a problem.  I am soooo happy about this, because I don't care for doctor appointments to begin with, & absolutely hate adding extra get-dressed-&-leave-the-house events to my calendar.  :cheer
I AM HAPPY—& extremely grateful—to my chiropractor & his staff, as well, for taking me a full hour ahead of my appointment time that same day.  Not only was it pouring down rain when I'd left all the windows open at home, but their kindness & understanding allowed me to get home just before the phone rang with the news about Gram.  They—& I—couldn't have known what was coming of course, but it sure did end up being a bit of really good timing, & looking back, I sincerely appreciate how great they were about my early pop-in.
I AM HAPPY, too, that Editor C was wonderful when I told him about Gram.  I'm already on a tight deadline for this first "Project: Passion" book, & he knows I'm nervous about it.  Now we have another CRISIS come out of left field, & who the heck knows how much writing time it will cost me.  But he was great—told me to do what I
needed to do & they'd work around it.  Thank you, Editor C!  I'm still nervous about the deadline & not the least bit happy that this might set me back, but it sure does help to know he won't breathe fire if this book doesn't come together as quickly as I'd hoped.
And to wrap things up, I AM HAPPY that I got my line edits for SECRETS, LIES & LULLABIES finished just in the nick of time.  They were a little rough this time around & took some good, old Winnie-the-Pooh think-think-thinking, but I finally got them done & turned in just before the shitteth hitteth the faneth.
Whew.  Okay, that does it for me.  How about you?
Feel free to share all the fun stuff that's going on for you this week & all the things you're happy & grateful for! :eeee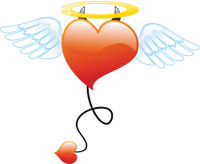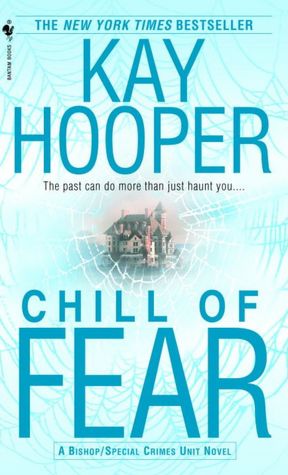 Is the third time the charm?  Let's announce the winner of this week's Free Book Friday offering, Kay Hooper's Chill of Fear…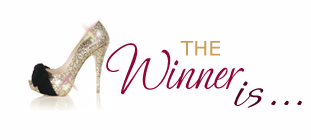 :chickendance Suzy Brown!!! :chickendance
Congratulations, Suzy! :patrick3 Please contact me with your mailing information, & I'll get your book out to you as soon as I can!
Comments
10 Comments • Comments Feed