Happy Sunday & Happy Memorial Day weekend!
This week, I would be remiss if I didn't mention that first & foremost, I AM HAPPY & sincerely grateful for all the men & women who have served our country & protected our freedoms—often with their very lives.  Thank you for your commitment & sacrifice.
I AM HAPPY that my Season 4 DVD set of Flashpoint arrived this week.  I'd totally forgotten that I even pre-ordered it, but what a nice surprise!  I love this show, & love that it's been picked up on by ION for repeats & new episodes. :patrick3
I AM HAPPY & hugely grateful for a high school buddy & her husband, who have been helping me with a completely frustrating & ongoing problem the past couple weeks.  They came to my rescue
when I was completely clueless, & have gone totally above & beyond.  I don't know what I would have done without them—except maybe sit here, remaining clueless & frustrated, or given up completely.  Seriously, you have no idea. :slamdesk
And I AM HAPPY that after two days of sweltering weather—already! I'm never going to survive the summer if this keeps up :hotstuff —it finally got a little rainy & cooled down.  Whew.
That's happy enough for me this week! :patrick
So how about you?  Feel free to share all the things you're feeling happy about or grateful for this week.  And I have a feeling we may all be feeling some very special, personal gratitude this Memorial Day weekend.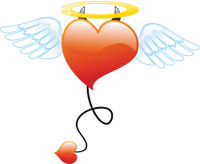 Now to announce the winner of Friday's Free Book Friday giveaway—one last copy of JoAnn Ross's Blaze…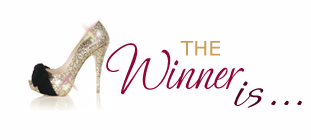 :chickendance Jolene A.!!! :chickendance
Congratulations, Jolene! :patrick3 Please contact me with your full name & mailing information, & I'll get your book out to you as soon as I can!
Comments
2 Comments • Comments Feed