Happy Sunday!  Although, I have to admit, I'm not delightfully happy this Sunday…not knowing we've lost an hour due to this bloody Daylight  Savings hullabaloo. :sick   But I suppose I'll have to suck it up & take it in stride eventually.
So what are we celebrating this week?  Big celebrations are okay, but tiny little personal ones work, too. :peekaboo
I AM HAPPY this week that the item I passed on a few weeks ago while out & about was still there this week when I dropped by the same store.  Well, there were two things I'd looked at, but decided against…then wished I'd gotten, after all.  Only one of them was still there, but it was the more coveted of the two, so I'm still happy. :twirl
I AM HAPPY, too, that my annual eye exam went well.  I swear, all of my annual appointments seem to fall at the same time every year; I feel like I've been doing nothing but running around—mostly to doctors—the past month & a half.  Blech.  But I've still got perfect 20/20 vision, & I'm doing so well that I don't have to go back for two years now, unless there's a problem.  Yay!
I AM HAPPY that The Kittehs seem to be loving the new crinkle tunnels I got for them this week.  I paid too much for them, of course (especially considering I found them at Big Lots, for God's sake—isn't everything there supposed to be el cheapo? :Huh ).  And sometimes it seems the more I spend or the fancier the toy, the more they like the box it came in.  But form the amount of crinkling I hear coming from the living room, they're either playing in them or eating them.
Also thanks to Big Lots, I AM HAPPY I was able to stock up on some drinks I really like.  Fizzy fruit juices & tea-ish stuff. :drinkup   Those, at least, really were el cheapo.  And I know I've said it before, but when the Zombie Apocalypse hits, I really will be ready.  So far, I've stockpiled toilet paper, lip balm, books & DVDs (not purchased solely for the Zombie Apocalypse, of course :winkwink ) & now drinks.  I've probably also got enough mac&cheese & other assorted noodle dishes to keep me fed for a while.
Laugh if you must, but like I told one of my neighbors when he poked fun at the amount of stuff I've got stored in the basement. Don't come crying to me a week into the Apocalypse because you're thirsty, have no supplies, & are wiping your a** with leaves from the yard. Uh-huh. :muahaha
Last but definitely not least, I AM HAPPY that I'm closing in on The End of A Baby in the Boardroom.  (Working title for my current Harlequin Desire manuscript, very likely to change.)  I can see the light at the end of the tunnel, know exactly how I want to wrap things up, & just need to get it written.  Of course, as usual at this point in a book, I can never seem to write fast enough.  But I'm working on it & hope the story turns out as great as I'm picturing it in my head. :jumping
So how about you?  What are you happy about or thankful for this fine post-Daylight Savings Sunday? :moon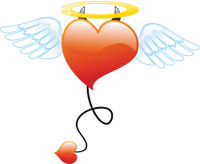 Now to announce the winner of our latest Free Book Friday giveaway, another early autographed copy of my very own April Harlequin Desire release, ON THE VERGE OF I DO!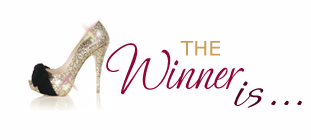 :twirl Pam Lowery!!! :twirl
Congratulations, Pam! :thumbsup Please contact me with your full name & mailing information, & I'll get your book out to you as soon as I can!
Comments
8 Comments • Comments Feed