Happy Sunday!  I hope you're all having as great a week as I am.  I can't even say anything exceptionally special happened this week, I've just been in a really good mood. :blowkiss
I AM HAPPY this week that my taxes are done-done.  Not just my part, but the CPA's, too.  I know what the damage is, I know what I have to do, & I can really & truly get them out of the way almost completely.
I AM HAPPY that I'm finally starting to get back to writing on the current Harlequin Desire after the Tax Apocalypse of 2012.  (I don't know how that stuff manages to throw me so off track, but it really does. :sick )  Love Scene #2 is complete & it's time to start wrapping things up.  Yay!
I AM HAPPY that, even though it involved crappy taxes, I actually got out of the house a couple times & loaded up on brand new goodies of the OCD variety. :oops
Goody haul #1 — Oodles of my very favorite soda-flavored lip balms.  Okay, so I actually prefer Coke flavors over Pepsi flavors, but I'm pretty much addicted either way.  And what a single person needs with so darn many of them, I'll never know…& I don't care, I just love them! :jumping
Goody haul #2 — Bargain bin DVDs.  I try to restrain myself, really I do.  But who can resist favorite movies for only $3, $5, or $8? :Huh   This time around, I found Red Eye (so glad, because the last time it was on TV, I missed it & was bummed for days :angry ), National Treasure, Shooter, & My Bloody Valentine in 3D.  Okay, so I'm a little a-scared of
watching My Bloody Valentine 3D.  I've seen it several times, but I'm not sure I need to see some of that gore & violence coming straight at me.
Then in a slightly more expensive bin, I also found All About Steve, Hercules (the Disney version), & Season 1 of NYPD Blue.  So happy to have All About Steve—I've been jonesing for a copy ever since I saw it the first time.  And even though I hate David Caruso on CSI: Miami, I loved him on NYPD Blue.  I'm kicking myself for not grabbing Season 2, as well, though, because I didn't realize he'd been in the first few episodes.  Now I'm kind of hoping I can get back to the store soon & grab it before somebody else does. :oops
I'll be sharing more details about this soon, but as a sneak peek for my Darlings of The Dungeon, I'll share that I AM HAPPY to have received a really wonderful review for ON THE VERGE OF I DO from RT.  (With thanks to Editor C for sending me a copy ahead of time. :winkwink )
And I AM HAPPY that Kensington has decided to reissue MUST LOVE VAMPIRES in mass market paperback this fall.  No details on that one yet, but I think it might be getting a whole new cover treatment. :kitty   (With thanks to Editor B for that bit of news. :twirl )
Alrighty…I think that's about all for me!  Good stuff, right?  And just generally being in a good mood helps, too. :winkwink
So how about you?  What great, wonderful, or at least moderately decent stuff has happened in your life this week? Your fellow Darlings of The Dungeon want to know!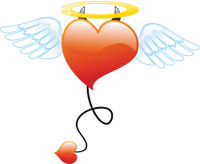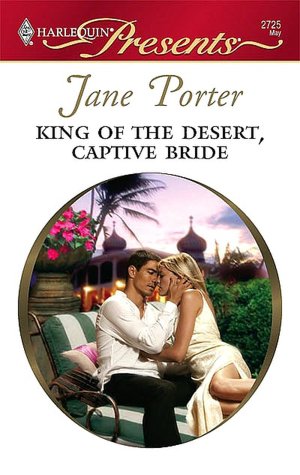 Now to announce the winner of our latest Free Book Friday giveaway, King of the Desert, Captive Bride by Jane Porter…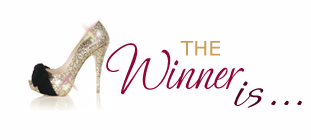 :twirl Rhiannon Rowland!!! :twirl
Congratulations, Rhiannon! :thumbsup Please contact me with your mailing information, & I'll get your book out to you as soon as I can!
Comments
8 Comments • Comments Feed