"How do you know she's happy? Did she tell you?"
"No, chirping birds flew out of her butt carrying a banner."
(House, M.D.)
Happy Sunday!  I hope you're having a great weekend & are gearing up for the week ahead.
So what happy stuff are you prepared to share with us today?
This week, I AM HAPPY that my taxes are done.  Well, my part of them, anyway.  The part where I have to sort receipts, add them up, try to make sense of all the numbers & different categories.  Gack!  But once that is done, I get to hand them over to the CPA & they become his problem. :muahaha
In addition to having my portion of The Taxes Saga done, I AM HAPPY that everything has been dropped off at the aforementioned CPA's.  As I said, they're in his hands now.  But I AM HAPPY, too, that I made it over there & back in one piece.  The weather was unexpectedly cold & snowy, & the roads were downright bad.  I swear I nearly died at least twice in the span of about six minutes.

  Almost turned around & came home, but thankfully I A.) made it there & back alive & B.) things warmed up a bit so the roads got better.
I AM HAPPY that I finally got to see All About Steve.  You know I'm perpetually behind on my movie viewing, but I love romantic comedies & this one was fantastic.  I really, really loved it, even though it didn't turn out quite the way I'd expected.  It was cute & sweet & fabulously funny, & it's definitely on my DVD Want List now. :heart
I AM HAPPY that my HappyBookers YahooGroup is really picking up & that so many of you are subscribed!  It's been so much fun seeing readers make an appearance to play along with "Moan & Groan Monday," "Word of the Week," & "Question of the Week."  Plus in-between stuff & random conversations, of course.  And with the release of ON THE VERGE OF I DO just around the corner, we'll be having some book fun soon, too! :kitty
Last but not least, I AM HAPPY that TNT is playing a Supernatural mini-marathon
tomorrow for President's Day.  The episodes they plan to air are from Season 6, totally out of order from when they've been airing on a daily basis.  But the great thing about that is that they're episodes I haven't seen yet, so I'm going to be able to catch up a bit more.  Woot!
So that about does it for me.  How about you—what great stuff has been going on in your lives this week?  Take a minute to share & give us something to smile about! :peekaboo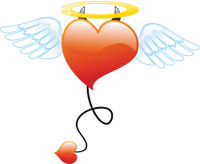 We've got two giveaway winners to announce this week!
First, a winner for Darling Hollie's "Meet the Darlings" visit—a beautiful blue scarf made by Darling Hollie herself (from the pattern in the back of TANGLED UP IN LOVE :winkwink ) & an autographed copy of LOVES ME, LOVES ME KNOT…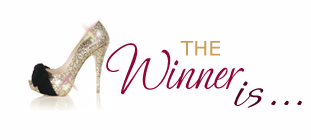 :twirl ShellyE!!! :twirl
Congratulations, Shelly! :thumbsup Please contact me with your full name & mailing information, & I'll get your prizes out to you as soon as I can!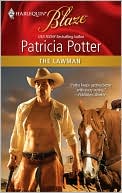 And also our latest Free Book Friday giveaway, The Lawman by Patricia Potter…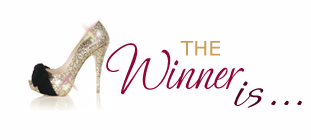 :twirl Lynn!!! :twirl
Congratulations, Lynn! :thumbsup Please contact me with your full name & mailing information, & I'll get your book out to you as soon as I can!
Comments
6 Comments • Comments Feed