Happy Sunday!
So how is everyone's year shaping up so far?  Can you believe we're halfway through January already?
This week, I AM HAPPY that the writing is rocking.  Took me a while to dive back in after my surgery, but I seem to be pretty much off the meds now, & mostly back to normal.  If normal means completely changing my writing routine—writing by hand instead of typing & staying up late, then going to bed early.  Not sure I love every aspect of that, but since I am making progress, I don't want to rock the boats with minor complaints.
I AM HAPPY, too, that Senior Kitty (a.k.a. Precious) seems to be feeling much better.   There were a couple days last week when she wasn't eating or would throw up if she did, & I was starting to get concerned.  But she must have just had a minor tummy ache or something, because now she seems absolutely fine.  Thank goodness.  With her advanced age, I worry about her, you know, & watch her like a hawk.
I AM HAPPY that there was a Firefly marathon on Science Channel yesterday.  Firefly always makes me happy, but marathons of beloved shows make for great background noise while I write!
I AM HAPPY that Diagnosis Murder has returned to Encore Suspense.  I wish it were on a bit more often & maybe at a different time, but…love this show & have been so sad it was off the air.  Kept expecting a channel like Cloo or Hallmark to pick it up, but they never did.  I also wouldn't have missed it quite so much if they'd ever come out with the entire series on DVD, but I think they stopped after Season 3.  (The bastards! :moon )
I AM HAPPY, too, that as long as I'm up late writing, anyway, I've been discovering some great late-night television.  (I forgot how great TV can be at three in the morning. :drinkup )  This weekend, I caught & wrote my way through two absolute faves:  Music and Lyrics & Wimbeldon.  Yay!
Okay, so this week's gratitude list is a little TV-centric.  But what do you expect?  It's the dead of winter & I'm a writer behind on my deadline.  I might as well be living in an igloo in the middle of the Arctic Circle. :peekaboo
So how about you?  Have anything you're happy about or grateful for that you'd like to share this week?  And just having fun in front of the boob tube is totally acceptable. :muahaha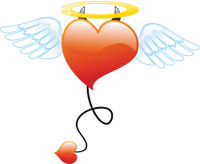 Now to announce the winner of our Friday the 13th Free Book Friday giveaway, No One Lives Forever…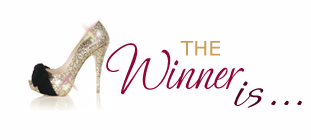 :twirl Jamie D!!! :twirl
Congratulations, Jamie! :thumbsup   Please contact me with your full name & mailing information, & I'll get your book out to you as soon as I can!
Comments
11 Comments • Comments Feed