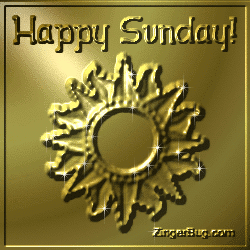 Happy Sunday!
This is our first Happy Sunday post since the holidays… :tree
How are you doing?  Did you survive?  Have you recovered yet?  (I don't know if I have or not. :houhoh )  And how are you enjoying the New Year so far? :newyear
I can tell you, though, that I've had a fun couple of weeks…both including & excluding the holidays.
I AM HAPPY that I stumbled upon quite a few great holiday & post-holiday deals.  My shopping cart runeth over, let me tell you.  And since I did almost zero Christmas shopping ahead of time, I was glad to finally have a few gifties to hand out & to fill my own stocking.  (More about that later this week. :pumpkin )
I AM HAPPY that I was finally both able & driven to dump my cell phone company & switch to TracFone.  I may be speaking too soon here, but those monthly bills were getting ridiculous for all the more I used the thing.  Honestly, I have turned it on maybe three times since October…texted a total of three times & made zero phone calls…yet I've been paying an astronomical monthly bill.  What's that about? :brr   Now to see if this pay-as-you-go thing works & learn how to use a brand new phone.
I AM HAPPY that the neighbors moved out.  I know that sounds awful of me, but things have been nearly unbearable for the past ten months.  These are the folks whose two pitbulls cornered me, as well as several others, in my own yard on multiple occasions…then they acted like we were all at fault.  Like we'd rolled around in steak sauce before stepping outside. :turkey   And once that started, things went downhill at a rapid pace.  But thankfully, they moved out over Christmas, which was just about the nicest gift I could have gotten.  Now to pray that whoever moves in next is awesomeness personified. :skate
(For the record…& before I get a bad reputation here—or, um, a worse one :booby …I don't normally have a problem with pitbulls.  Never have before, anyway.  Except the ones that are un-neutered, aggressive, & not kept on their leashes/in their own yards/under control.  It could have just as easily been a German Shepherd, Boxer, or rabid Chihuahua.  Corner me against my own house & leave a scar on my mother's hand, & all warm-&-fuzzy, animal-loving bets are off. :cat )
And finally, I AM HAPPY & thankful to my Darlings who won books over Christmas.  I was a little worried that no one would be around to enter, let alone see that they'd won & send me their mailing information.  But you guys rocked!  I actually heard from the holiday winners more quickly than I sometimes do from the regular Free Book Friday ones.  So thank you!
And thank you, too, to everyone who dropped by—even on Christmas Day! :tree —to enter.  You made the giveaways a huge success & me very happy. :candycane
That about does it for me!  So how are you doing this week?  What good news or happy circumstances would you like to share to make our Happy Sunday post complete?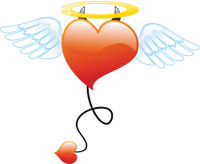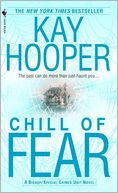 Now to announce the winner of our latest Free Book Friday giveaway, Chill of Fear…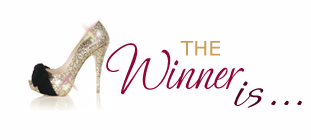 :gift   LeeAnn Pratt!!!  :gift
Congratulations, LeeAnn! :cheers Please contact me with your mailing information, & I'll get your book out to you as soon as I can!
Comments
13 Comments • Comments Feed