Happy Sunday!  I hope everyone's doing okay, what with Hurricane Irene & our recent earthquake.  (The East Coast isn't doing very well this week, is it? :vampire )
But I'm happy to report that—as far as my limited knowledge of astrology goes—Mercury in Retrograde has officially passed & we can hopefully get back to a less crappy version of normal! :elvira
So…setting aside any miseries Mercury in Retrograde brought on…what are you happy about &/or grateful for this week?
I AM HAPPY to finally have a brand-spanking-new hot water heater!  If you've been following my tweets, you know what a complete pain in the butt this was. :purplebat   Apparently, the darn thing has been deteriorating from the inside out for over a year, but did I have a clue? No, I did not.  Thankfully, it's under a lifetime warranty, Whirlpool was wonderful about that.  No arguments, not beating around the bush.  But to make sure the unit really was dead & needed to be replaced, they first asked me to replace a heating element to see if it fixed the problem…& kept us from having to deal with the issue of actually getting a new water heater into the house & the old one out.  Total PITA either way, but sadly the replacement part did
not work, so we really did have to go with a total swap.  The whole ordeal took forever & the guy who installed the new unit was kind of a jerk (knew everything, hated animals), but it's done now, & the new water heater is slick & shiny & energy efficient.  Yay!
I AM HAPPY that I've found a new chiropractor & am feeling soooooo much better than last week.  Don't ask me what I did—it wasn't an accident or injury (although I wasn't treating my body very well while dealing with the dang hot water heater)—but something happened somewhere that made my shoulder ache & put my hip & entire left leg out of whack.  At first it was just a nuisance, but the one day it hurt so much I could barely walk.  I was limping around like Dr. House & really, really needed a cane!  That was the day I decided to get off my butt & actually find a new chiropractor instead of just talking about it.  So I did!  He's very nice, very cute, & very good with is hands.  Unfortunately, he's also married, so I'll have to stick with just letting him adjust my spine. :vamp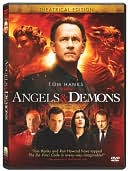 And I AM HAPPY I finally got to see Angels & Demons.  Yeah, yeah, it's been on my DVR for a while now, but it's a long one, so I kind of had to work myself up to it.  Then I heard it was going to be on USA & thought, Oh, boy—I'd better watch the full, unedited version before I catch parts of it on regular TV.  I've since discovered that USA plans to air it "unedited & uncut" so I probably wouldn't have had to rush :face but oh, well.  I've seen it now & loved it (totally figured it out, but the journey was oodles of fun *vbg*), & will likely add it to my collection, right along with The Da Vinci Code.
Your turn!  Tell us your happys & your gratefuls for the week.  (And yes, I realize those probably aren't real words, but let's pretend they are. :fangsmiley )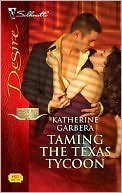 Now to announce the winner of our most recent Free Book Friday giveaway—Katherine Garbera's Taming the Texas Tycoon…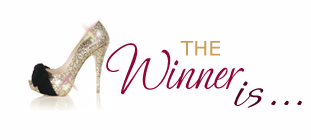 :dancingbat  Cathy Ward!!! :dancingbat
Congratulations, Cathy! :drinkonme   Please contact me with your real name & mailing information, & I'll get your book out to you as soon as I can!
Comments
14 Comments • Comments Feed