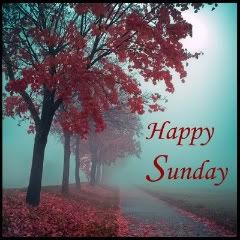 Did you know that today is 10/10/10?  This sort of thing only happens, like, once a year, if we're lucky, & it is so cool. (Next year, it will be 11/11/11, by the way, which will also be my birthday. I'm already hugely excited—woot! :party )
Okay, so I'm easily amused.  But then, you knew that already. :winkwink
Now on to the business at hand.  It is time to share our happy thoughts & gratitude items.
This week, I'm excited to have a release date for my next Silhouette Desire.  THE CEO'S SECRET HEIR (which may end up with a new title, but that's what I'm calling it for now *g*) is officially scheduled for June 2011.  Not only that, but it's going to be part of the special "Billionaires and Babies" theme promotion. Yay!
My workshop speech for NJRW is coming along.  It's mostly done, I'm just putting the final touches on & adding last minute thoughts.
VAMPS IN VEGAS (which will also probably end up with a different title) is coming along, too.  Not as quickly as I might like, but I am fang deep in the first love scene & having a bloody good time. :tpspspspt
Last but not least, I am super-delighted (as well as super-grateful :Bigthumbs ) to have my wacky & wicked Mistress Heidi sidebar back.  Are you loving it as much as I am?  And have I forgotten anything from the old Dungeon?  Change is good, but if there's anything missing that you used to enjoy, please let me know & I'll see what I can do about getting it up there again.
So that's my list for this week, how about you?
And now for our Free Book Friday winner…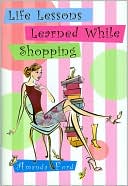 Laura J.!
Congratulations, Laura! Please contact me with your mailing information & I'll get your prize—Life Lessons Learned While Shopping—out to you as soon as I can.
Comments
11 Comments • Comments Feed