Happy Sunday, everyone!  Another week under our belts…& hopefully with much to be thankful for.
But seriously—can you believe it's August already?  I mean, tomorrow is AUGUST!  How the heck did that happen?!  Wasn't it June, like, two minutes ago?  And it feels as though I met my July 1st deadline only about 90 seconds ago.  WTF, Father Time?  WTF? :knock
This week, I AM HAPPY that I survived my surgery…& that it is over…& that everything went well.  Exceptionally well, actually, if you don't count the fact that I think I picked up Sleeping Sickness in the hospital. :sleeping
I AM HAPPY that you all minded your Ps & Qs (& S&Ms :mistress ) while I was away.  Darling Laura J. apparently kept you in line & didn't let you leave The Dungeon more of a mess than when I left.  I mean, look…all of the stone walls are just as dusty & run-down as before…the dirt on the floors is still an inch thick…& all of the shackles & chains are still sparkly & clean. I haven't had a chance to check on the Dungeon Hotties yet, but they, too, had better be in tip-top shape or you know what will happen. :whip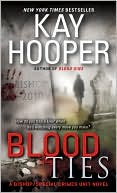 I AM HAPPY that my convalescence finally allowed me to finish Kay Hooper's Blood Ties.  I wanted to finish it before I left for the hospital…then in the hospital…then when I got home from the hospital…  Who knew you could actually end up not waiting in a waiting room, huh? :bigwow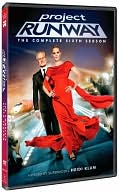 And I AM HAPPY that Project Runway marathons seemed to run 24/7 while all of this was going on.  It made me happy & gave me something to "watch" without feeling like I had to actually pay attention.
So that's my Happy Sunday:  Post-Surgery Edition. :eggcrack
How about the rest of you?  Anything exciting to report?  (No hospital stays for anyone else, I hope!  :oucher )  Anything you're exceptionally happy about or grateful for?
Please share!  My week has been lived something in a bubble—I need vicarious excitement to get my blood pumping again!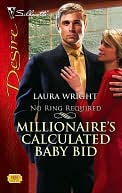 And now to announce the winner of this week's Free Book Friday giveaway, Laura Wright's "No Ring Required" trilogy from Silhouette Desire: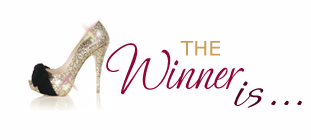 :getdown Caitlyn C!!! :getdown
Congratulations, Caitlyn! :claphat Please contact me with your real name & mailing information, & I'll get your book out to you as soon as I can!
Comments
11 Comments • Comments Feed