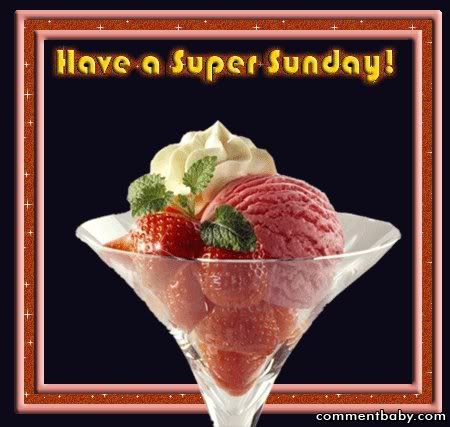 Happy Sunday, everyone!  I hope you're having a supercalifragilisticexpialidocious week & weekend!
I've had a bit of an up & down week myself, but I'm happy & upbeat & ready to look at the glass as half full.  Or, as Dwight (Jason Lee) said recently on an episode of Memphis Beat, "I'm starting to think the glass is half full of bourbon."  It's not, but it certainly could be. :drinkme
It is also July 4th weekend, so I know a lot of you will be out celebrating.  While others will be staying at home to relax.  But I think we'll all be thinking about how lucky we are to be living free in America. :flag
That's number one on my list this week…
I AM HAPPY that I can celebrate our country's freedom & independence this weekend.  I am, indeed, proud to be an American.  And I'll be wearing red, white, & blue on Monday to prove it! :flag
I AM HAPPY that the RWA conference is now over for another year.  No, I wasn't there, but it was really hard to read all the tweets & posts online from people who were.  They were having too much fun & I was missing too much…they need to just be done now & stop making me feel guilty for skipping. :humpf
I AM HAPPY I wasn't the only one who skipped the RWA conference this year.  It felt that way at first, but the more I whined about not being there, the more people came out of the woodwork to say, "Me, too!  Me, too!"  We made some fun for ourselves, held some giveaways, & kept each other from sinking too deeply into despair.  The cheeriest part:  We didn't have to deal with airlines or packing or unpacking or feeling like a wrung-out dishrag for a week afterwards… :kittylaugh
I AM HAPPY that my dear friend, Virginia Kantra, brought home a RITA Award for her novella, "Shifting Sea."  I'm sorry I wasn't there to witness it, but she so totally deserves it!
I AM HAPPY that staying home this past week did, in fact, help me get a leg up on my current deadline.  I'm still a little behind—due to circumstances beyond my control; & believe me, that's exactly how I'm going to say it when I have to explain my tardiness to Editor C :spikey —but I'm not too far off.
And last but not least, I will say that I AM HAPPY DishNetwork provided us with a free HBO preview last weekend.  They didn't play a lot of great stuff, but I was able to catch a few movies to watch later on the Torture Cycle.  The Ellen DeGeneres & Paula Poundstone comedy specials were hysterical.  Now I'm watching Resident Evil:  Afterlife…& you know how I feel about zombie flicks.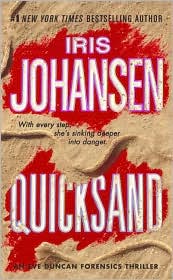 And now for the winner of this week's Free Book Friday "Canada Day" title, Quicksand by Iris Johansen.
:getdown Jamie D!!! :getdown
Congratulations, Jamie! :claphat Please contact me with your full name & mailing information, & I'll get your book out to you as soon as I can!
Comments
3 Comments • Comments Feed