I know we're all women here, but we have fathers & husbands who are fathers, so gotta take a minute to say Happy Father's Day!  Feel free to pass that along to the father of your choice. :howyoudoin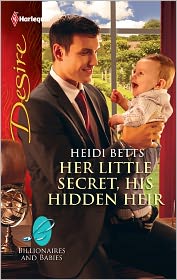 This Sunday, I AM HAPPY that HER LITTLE SECRET, HIS HIDDEN HEIR is out there, doing its thing.  It should be everywhere by now—bookstores, online, Wal-Mart, Meijers, Target, maybe even your local grocery store.
And do me a favor:  If you've read HIDDEN HEIR already & enjoyed it, please consider posting a glowing, 5-star review on the Amazon & Barnes & Noble websites.  Yeah, yeah, I know…nothing like trolling for reviews. :whistledev   But HIDDEN HEIR's pages are looking a little deserted right now, & the one person who did post a review said she loved the book, loved the characters, loved the ending…then only gave it 3-stars. :knock   This does not look good on my permanent record. LOL
I AM HAPPY that I finally got oodles of prizes packed up & in the mail.  You guys should be happy about that, too, since they were mostly for you.  Yes, it's true—if you've won something here or on the HappyBookers loop in the last month or so, your prize may actually be on its way now.

He he.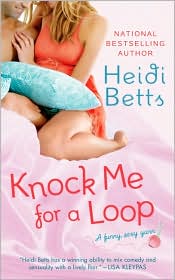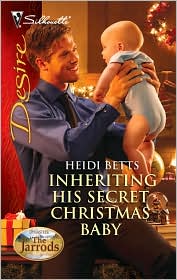 I AM HAPPY still about the news that KNOCK ME FOR A LOOP won Orange County RWA's "Book Buyers' Best" award in the Single Title category, & INHERITING HIS SECRET CHRISTMAS BABY received an "Award of Merit" in Virginia RWA's HOLT Medallion competition.  Go, Grace!  Go, Zack!  Go, Secret Baby! :getdown
I AM HAPPY, too, that four different items I lost re-appeared this week, just like magic!
Two credit cards (yeah, yeah—I was moderately panicked, but pretty sure they weren't so much lost as seriously misplaced), a ring, & the ear broken off a cat figurine.  By a cat, no less.   Then, before I could get it glued back on, they ran off with the itty-bitty piece, too.  Brats. :kittylaugh
Last but not least, I AM HAPPY that the spider I just saw running across my office window is on the outside.
All right—your turn!  Tell us what you're happy & grateful for this week.  Or maybe even consider sharing a happy Father's Day story with us—something great & wonderful about your dad that makes you happy.

And now for the winner of this week's Free Book Friday giveaway…a book I've tried to give away twice before :oucher …Stud Muffins: Luscious, Delectable, Yummy (and Good Muffin Recipes, Too!)
:getdown Jolene A!!! :getdown
Congratulations, Jolene! :claphat Now you had better contact me with your full name & mailing information to claim your prize or I am going to develop a serious complex & just keep this damn book for myself. Hmph. :humpf
Comments
3 Comments • Comments Feed