"A well-spent day brings happy sleep."
~Leonardo Da Vinci
Happy Sunday!  I hope you had a lovely Mother's Day last week, & have much to be grateful for this week!
I AM HAPPY that I was able to help with the Animal Welfare Council yard sale last week.  I didn't do a whole lot, but I certainly donated oodles of stuff for them to sell, was able to help with setting things up for a couple of hours, & then made a nice, rounded-up donation for the items I grabbed for myself while helping to set up. :kittyplay   (I can be very generous when people let me in the doors early so I can poke around before the crowds arrive. :eyelashes )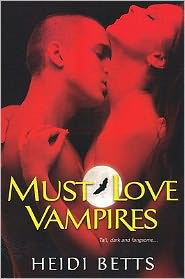 I AM HAPPY the cover flats for MUST LOVE VAMPIRES arrived so I can see how gorgeous this book is going to be when it finally hits the shelves! :chick   It is really, really gorgeous, let me tell you.
And if you missed my offer on Twitter & Facebook to autograph a cover for you before MLV comes out, let me know.  I've still got plenty & will be happy to send you one.
Although, if you're signed up to be one of my Street Walkers, never fear—you'll be getting one when I send out the next batch of promo items, anyway.  And if you aren't signed up to be one of my awesome Street Walkers, but would like to be, please contact our very own Huggy Bear (a.k.a. Darling Laura J.) via the Street Walkers website.  Her info is in the far right sidebar.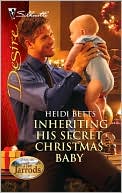 I AM HAPPY beyond belief that THE BITE BEFORE CHRISTMAS & INHERITING HIS SECRET CHRISTMAS BABY are both Finalists for Phoenix Desert Rose RWA's "Golden Quill" Award.  Happy Dance!  Happy Dance!  Happy Dance! :getdown
I AM HAPPY that Madame Mommy Dearest has been able to take another cruise, which I know she enjoys.  This time, she's touring Boston, the New England states, & parts of Canada.  I am hoping, as a souvenir, that she will bring back my weight in maple
syrup.  That's a lot of syrup, but OMG, I lurvs it!  I would drink it as a beverage, if I thought I could get away with it.  (How about you… do you like syrup nearly as much as I do? :spaghetti )
And last but not least, I AM HAPPY that everything involved in that Top Secret happy-happy is still moving forward & going fairly smoothly.  (Knock on wood.)  Shhh. :hide   I still can't talk about it, but I will ask you to keep sending those positive thoughts my way.  If it all works out, I will definitely be filling you in, believe me. :bees
Allrighty…that's about it for me.  How about you?  Please take a moment to tell us what you're happy about this week.  And feel free to share the news about your Mother's Day celebrations.  Did your kids do right by you, or have you been rethinking the wisdom of bringing them into this world at all? :spikey
And now for the winner of our Friday the 13th Free Book Friday giveaway, No One Heard Her Scream by Jordan Dane…
:getdown   Denise Vega!!! :getdown
Congratulations, Denise! :claphat Please contact me with your full name & mailing information, & I'll get your book out to you as soon as I can!
Comments
14 Comments • Comments Feed