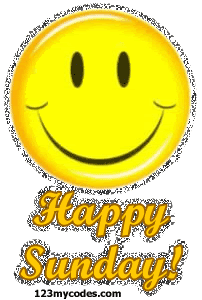 Happy Sunday, everyone!
As you may (or may not) know, Romance Writers of America announce the finalists for its RITA & Golden Heart contests this week, which are sort of like the Academy Awards of the romance writing world, if you're into that sort of thing. :party
And I just have to give a shout-out to a handful of friends who were lucky enough to get "The Call":
Delores Fossen for The Baby's Guardian
Jill Shalvis for Simply Irresistible & "Friendly Fire"
Erica Spindler for Blood Vines
Virginia Kantra for Immortal Sea & "Shifting Sea"
Lori Handeland for Marked by the Moon
Maureen Child  for "The Wrong Brother"
and most especially, the very sweet still-unpublished-but-not-for-long Sharon Wray for Juliet's Rogue
Congratulations, ladies!!!  The nominations are, without a doubt, very well deserved, & you know I'll be rooting for you in June! :yougogirl
Pulling a full one-eighty, I have to say that I did not get a RITA call…to be honest, I can't even remember if I entered this year; you can see how seriously I take these things :happyjoy …which means there is absolutely zero pressure on me to attend Nationals :dancing & that I finally get to launch my very Dungeon-esque idea for a "No RITA for ME-ta" Party tomorrow (Monday, March 28th).  Open to Golden Heart non-finalists, as well, of course. :winkwink

So mark your calendars, my Darlings, & spread the word, because this is going to be a blast.  And as though you need anymore temptation to whet your appetites, let me just say that there will be music, an open bar, & half- (or maybe even all-) naked Dungeon Hotties at our beck & call.  Definitely not something you want to miss.  You'll cry, if you do. :blinkie
Now to announce this week's Free Book Friday giveaway, Up Words for Down Days by Allen Klein:
:dancing Hollie!!! :dancing
Congratulations, Hollie!  :congrats Please contact me with your full name & mailing information, & I'll get your book out to you as soon as I can!
Comments
8 Comments • Comments Feed