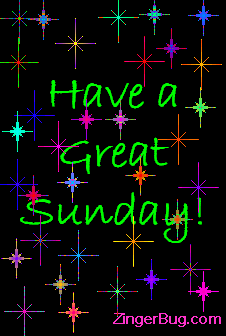 "There are always flowers for those who want to see them."
~Henri Matisse
Happy Sunday, everyone!  I hope you're all enjoying your weekend & are looking forward to your upcoming day off in honor of President's Day.
So what are we happy & grateful for this week?
I had a small sad:  My favorite greeter at Wal-Mart passed away last week.  He was such a nice guy—I always looked for him when I was there, & loved to stop & chat with him because he was so sweet & funny.  You will be missed, Bob! :blinkie
On the up side, I got a sneak peek at the artwork for my June Harlequin Desire, HER LITTLE SECRET, HIS HIDDEN HEIR.  It's so cute!  The baby is absolutely adorable.  Seriously, wait until you see him—you'll want to pluck him right off the cover & take him home with you!  The billionaire, however, looks a bit young for a Desire hero.  Okay, a lot young.  Along the lines of "this is the kid I hire to mow my lawn" or "he belongs on a Lifetime movie:  Too Young to Be a Dad," so Harlequin has generously offered to see if they can work some magic to make him look a little older.  Fingers crossed!  As my editor said, "Let's hope they can make him age gracefully," otherwise I'll totally take the sixteen-year-old billionaire.  Totally! :thumbsup
Also on the up side, I finished plotting my book for the "Dynasties:  The Kincaids" continuity series for Harlequin Desire.  Yippy-skippy, am I going to have fun with this one! :eeee
Then I started my outline/synopsis for my "Dynasties:  The Kincaids" book.  Took me a couple days, & the beginning was a tad slow, but then it took off & now I am DONE!  Rough draft only, it definitely still needs work.  A few plot points I forgot to insert (oops!) & some polishing.  But the bulk of the outline is finished & I just need to spruce it up a bit before I think I'll be able to send it on to Editor C.  Woot! :party
And that's about it for me this week.  How about the rest of you?
Now to announce the winners of this week's giveaways…
First up, our Valentine's "Man + Candy = Man Candy" winner:
:congrats Alex D.!!! :congrats
Congratulations, Alex!  Please contact me with your full name & mailing address, & I'll get your Valentine's goodies out to you as soon as I can.
Next, the winner of our latest Free Book Friday offering:
:congrats   Jayna!!! :congrats
Congratulations, Jayna!  Please contact me with your full name & mailing address, & I'll get your book out to you as soon as I can.
Comments
9 Comments • Comments Feed