Happy Sunday, everyone!  The very first Sunday of 2015—can you believe it?! :smiley71
I hope you're having a wonderful New Year so far, as well as a wonderful holiday season in general!  What are you grateful for &/or happy about this week that you'd like to share with us?
This week, I AM HAPPY that I had a very nice holiday! :smiley44  My birthday & Thanksgiving were a bit rough (losing Miss Precious & such), but Christmas was lovely, & so was New Year's.  And that in itself is a blessing. :smiley14
I AM HAPPY that I found the stone from my ring that I lost on Christmas Eve. :smiley88  One minute it was there, the next it wasn't.  And, boy, did I clean looking for it.  I thought it had fallen out in the kitchen, so I was on my hands &
knees in there—searching, sweeping under appliances, & even skulking around in the dark with a flashlight, hoping it would glitter if I ran across it.  But, no.  I actually found it in my bedroom, just as I was getting ready for bed.  I looked down, & there it was on a pile of clean clothes I hadn't put away yet.  Ha!  It's not chipped or anything, either, so I think the prongs of the ring just came loose & let it fall out; it was pretty easy to repair.
I AM HAPPY that I discovered "The Holly & the Ivy" by Peter Noone.  What a beautiful song!  How have I never heard it before now?  (Or if I have, I sure don't remember it.)  I only stumbled across it as I was searching for another song, too, but now it's one of my favorites! :smiley61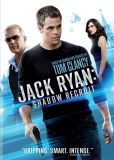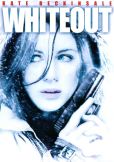 Lastly, I AM HAPPY to be catching up on a few TV shows & DVRed movies on the Torture Cycle, too.  Some have only been so-so—Monsters University & the current season of Once Upon a Time, for instance—but the ones I really liked were Jack Ryan: Shadow Recruit & Whiteout.
I didn't know what either was about, & was barely interested in seeing them, but they turned out to be really good!  Both edgy & intense.  For one thing, I would never kick Chris Pine out of bed for secretly being in the CIA.  For another, it was a lovely surprise to discover that Alex O'Loughlin & Gabriel Macht both star in Whiteout.  Basically, the movie should be called Kate Who? :smiley78

So how about you?  What are you feeling happy about, thankful for, etc. this week?  I hope there's lots, & I hope you're willing to share! :smiley33
Comments
6 Comments • Comments Feed