Happy Sunday!  I hope you're all having a great week, & are ready to share a bunch of great news with us!
I know I've been a little hit-or-miss lately…& I'm not sure that will change anytime soon, so be prepared for the odd quiet or post-less or day here & there.
But for today, I AM HAPPY that the work I'm having done in the basement is going well.  (Part of the reason I've been so incommunicado.)  I expected The Kittehs to be petrified when they heard strange voices & a jackhammer down there (yes, a jackhammer), but they've actually been
handling it exceptionally well.  They're not happy that they aren't allowed down there, since it's usually one of their favorite places to hide & play, but otherwise, they're doing okay.
I AM HAPPY that I finally got back to the chiropractor & he seems to think my knee will be okay.  It's still not 100%, but he said he suspects I wrenched some ligaments in there, which are always slow to heal.  I'm supposed to just keep doing what I've been doing—icing & wrapping—& keep babying it a bit, but he thinks eventually it will be back to normal, with no residual problems. :like   You know, unless I go climbing steep, snow-slick hills again after stray kitty cats.  Which I will, I totally will. :muahaha
I AM HAPPY that on my last trek out of the house—which happened to be the same day as my chiro appointment, because otherwise, why bother?
:tongue —I was able to load up on "writing aids."  That's what I call them, anyway.  We're talking a buttload of gum (Mentos sugar-free watermelon—yum! :chomp ) & energy drinks.  Oh, how I love finding stuff like that in bulk & on sale.  I especially love that the gum is in recyclable containers; I hate it when it comes in those foil pop-out packets that have to go in the trash. :dislike
That all makes me pretty darn happy.
How about you…?  What spirit-lifting, gratitude-worthy stuff is going on in your world this week? Take a minute to share, because we want to hear! :happystpatty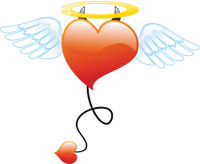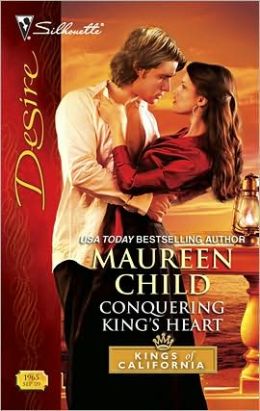 Now to announce the winner of this week's Free Book Friday giveaway—Conquering King's Heart by Maureen Child…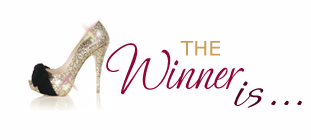 :cheers Renee E.!!! :cheers

Congratulations, Renee! :topofthemornin Please contact me with your full name & mailing information, & I'll get your book out to you as soon as I can!
Comments
5 Comments • Comments Feed