I know we dedicate every Sunday to focusing on our blessings, but with Thanksgiving only a couple of days away, I thought we should take a moment to consider even more of what we should be truly grateful for.
You guys go ahead & start, then I'll chime in…
I AM THANKFUL FOR my health, above & beyond almost anything else.  Having just been through surgery & a month of not feeling very well at all, I am reminded of just what a blessing good health truly is!
I AM THANKFUL FOR my family & friends.  Honestly, I'm not sure who else would put up with me.
I AM THANKFUL FOR my babies.  Every single one of my fuzzy little loves is a blessing, & I wouldn't trade them for anything in the world.
I AM THANKFUL FOR Agent Extraordiaire, Editor A, Editor B, & Editor C.  Again, I'm not sure who else would be willing to put up with me sometimes.  I am also extremely thankful for all of the assistants & copy editors, & everyone who works in the production & art departments at my publishing houses.  They are so often the unsung heroes who work behind the scenes to put what I write into book form & make them look so darn good when they finally hit the shelves.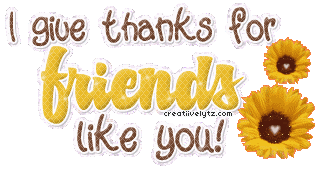 I AM THANKFUL FOR you, My Darlings!  Without you, The Dungeon would be a lonely place, indeed.  And while Mistress Heidi certainly values her privacy, she does not want to all alone here, with no one to help her dust away the cobwebs & keep the Dungeon Hotties in line.  There are just too many of them for one woman to handle on her own.
And finally, I AM THANKFUL FOR holidays like these that allow us to take a break from the hustle & bustle of everyday life, giving us a chance to reflect on just how lucky we truly, truly are!  Thank you, Thanksgiving!
I hope you're feeling as lucky & thankful as I am this holiday season!
Comments
4 Comments • Comments Feed