While I've kept this moderately under wraps, I can't wait any longer to warn you that I will be out of commission & away from The Dungeon for a while, starting Wednesday.
I know, I know…  What are y'all gonna do without  li'l ol' me?  :fanglips Of course, I won't leave you without entertainment; I'm going to put blog posts together ahead of time, I just won't be here to amuse you in person. :jack
But, sadly, it cannot be helped.  I am going under the knife again, & this time it's not going to be nearly as much fun.
In case you couldn't guess from the procedure I had done back in August, I have been having problems of a female variety.  (I know—what are the chances? :fuzzydice )  Frankly, I've had them since I was a teenager & have been all but begging for a hysterectomy since I was about about eighteen.  Finally, I am happy to say, they're giving me one.
Which doesn't mean I'm excited about going through with it.  Because, I mean—ouch!  Actual surgery, with an incision & everything…  Anesthesia…  An overnight stay in the hospital…  Two-plus weeks of pain & misery.  Whaaaaaa!
Let me tell you, though, if you're ever feeling old & need a little pick me up, schedule one of these suckers.  Ever since I did, everybody I mention it to—including the doctor & his nursing staff—have hit me with, "But you're so young!" Thank you, thankyouverymuch. :elvis
I've also been getting a lot of, "But what if you want to have kids someday?"  Well, the truth is, that's never really been on my To Do list.  To put it delicately, I'm not much of a kid person, & I also don't believe that the only way to have children is to give birth to them.  For one thing, I've already got the kittehs & they are children enough for me.  For another, there's fostering, adoption, kidnapping (hey, if it weren't a viable option, it wouldn't start with kid! :face ), & this interesting new option I just discovered…
How cute is he?  And I can order one who looks just like him without any of the mood swings, stretchmarks, or thirty hours of labor.  Yep, if I get a hankering, I'll just order me one of these babies, baby. :vamp
But what does bother me is that I've been told I won't be allowed to bend over or exercise for six whole weeks!  This, to me, is both unfathomable & unacceptable.  Do you have any idea how much bending I do in a day?  Here's a hint—cats eat on the floor; I feed them 9,000 times a day.  And that's just the beginning.  My socks are on the floor…dust bunnies float around on the floor…when I drop something, it inevitably lands on the floor…
I also exercise an hour every day.  Now, I've been told I can walk after my initial recovery, but I no longer have a treadmill & my neighborhood isn't exactly "let's take a stroll" friendly (i.e. no sidewalks), so how the heck does that help me?  I want to bike, dammit!  I mean, two weeks I could understand, but six?!  Do they have any idea how much weight I can put on in six weeks of sedentary living?  This is why women get fat after hysterectomies; it has nothing to do with having their "woman parts" taken out! :littlevamp
So, anyway, Madame Mommy Dearest will be taking care of me (& the kittehs?

) during my convalescence …along with occasional visits from a close friend.  But as I mentioned back in August when I had the D&C that required no heavy anesthesia, no incision, & no overnight hospital stay, she is not exactly Florence Nightingale.  If I survive her care-taking, it will be minor miracle.
She did, however, ask if I wanted her to send flowers to my hospital room, which was kind of thoughtful.  But I said no.  Flowers die, & it's not like I'm going to be there all that long.  What I'd really like instead…wait for it :bat …is melon liqueur.  Yep, I want Get Well alcohol instead of flowers.  Not that I'll be drinking (very much?) during my recovery, but I've got a cocktail recipe I've really been wanting to try that calls for melon liqueur & I don't have any. :drinkonme
Of course, I would love to get some cards & other varieties of hootch from my Darlings of The Dungeon.  Maybe even a few balloons, stuffed animals, or flowers (if you must *g*) to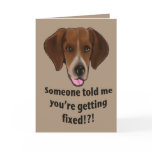 cheer me during my recovery. Please send all sacrifices…I mean, offerings…I mean, Get Well gifts to the following address:
Heidi Betts
c/o Mistress Heidi
The Dungeon
Suite 667 (evil & then some };->)
Seventh Circle, Hell 666-666
Comments
24 Comments • Comments Feed