A Friday Funny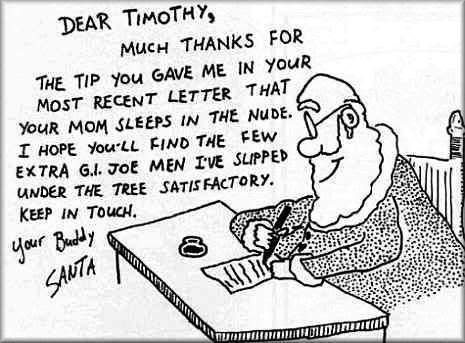 Free Book Friday
Merry Christmas Eve!
Our final Christmas-themed book of the month—gasp! the whole year!—is once again my very own holiday vampire collection,  THE BITE BEFORE CHRISTMAS, from Kensington Brava.
But once again, there is a small caveat to this week's giveaway…
Since I have also given quite a few copies of this title away recently, I want this one to go to some very special reader who has never read me before at all OR who has never read a vampire or paranormal romance before (or is not normally a big fan of paranormal).
I know that paranormal seems to be the hottest genre going these days, but you'd be surprised by he number of readers who are disappointed when they hear I've jumped on the vampire bandwagon.  And yet I tell them—Look, if you liked my other contemporaries, especially the knitting books, then you will like THE BITE BEFORE CHRISTMAS.  I can almost guarantee it.
So if you've been a little squeamish about trying my hot & sexy bloodsuckers, or on the fence about reading me at all, now is your chance to give us a try 100% risk-free. :dracuulla

To enter today's Free Book Friday giveaway, simply leave a comment to today's post that includes the code FBF—for "Free Book Friday," of course—to let me know you're interested in the drawing. (U.S. residents only for the prize, please, but everyone is welcome to chat.)
Winner will be announced during our Happy Sunday post on…well, you know, Sunday. Winner is also responsible for contacting me with her mailing information—i.e. I will not be contacting you—so be sure to check back in or you might not even know you won! :mistletoe
Comments
11 Comments • Comments Feed