A FRIDAY FUNNY
I tried…I really, really tried to be a good person. I tried to tamp down that thread of irreverence that seems to be sewn into every fiber of my being. And I almost made it.  But in the end, my evil side won out over what tiny bit of goodness that still lurks somewhere in the darkness.  (Maybe.  I think.)
Well, my grandmother always told me I was going to Hell. Turns out, she may have been right…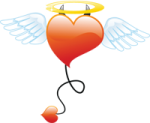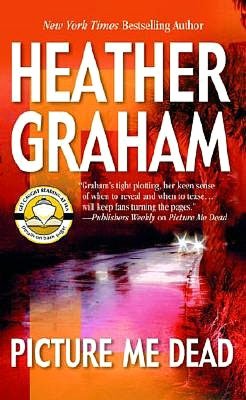 This week's Free Book Friday giveaway is…did I mention terrible, horrible, in-bad-taste irreverence :nowait …Picture Me Dead by Heather Graham…
To enter the giveaway for this book, simply leave a comment to today's post that includes the code FBF—for "Free Book Friday," of course—to let me know you're interested in the drawing. (U.S. residents only for the prize, please, but everyone is welcome to chat.)
Winner will be announced during our Happy Sunday post on…well, you know, Sunday.
Winner is responsible for contacting me with her mailing information—i.e. I will not be contacting you—so be sure to check back in or you might not even know you won! :happysad
(If prize isn't claimed within 14 days, another name may be drawn or item may be tossed back into the goody bag to be re-used for a future giveaway.)
Since last Sunday was Father's Day, I'm not sure how many people popped in to see who won that week's Free Book Friday giveaway.  If you entered, please be sure to check it out & contact me if your name popped up!
Comments
12 Comments • Comments Feed