How about a yummy cocktail that's perfect both for Spring & Cinco de Mayo?
Hibiscus-Tequila Cooler
For the Hibiscus-Lime Syrup:
1/2 cup sugar
1/2 cup water
1/3 cup dried hibiscus flowers
2 ounces juice and 1 teaspoon zest from 4 to 5 limes
For the drink:
1 lime, sliced thin
1 cup hibiscus-lime syrup
1 cup blanco tequila
2 cups tonic water, chilled
To Make Hibiscus-Lime Syrup:
In a small saucepan, bring sugar and water to a bare simmer over medium-high heat, stirring occasionally.
Remove from heat and add hibiscus and lime zest.
Stir, cover, and let steep for 15 minutes.
Strain, let cool, and add lime juice.
To Make Drink:
In a pitcher, add lime slices, hibiscus-lime syrup, and tequila. (If not using right away, store in refrigerator up to 6 hours.)
Otherwise, add tonic water and stir to combine.
Serve over ice with lime wedges.
Enjoy!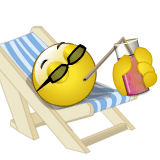 Comments are closed.