Word of the Week: Deja Moo — The feeling that you've heard all this bullshit before.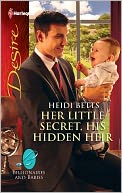 Because we've got so much going on right now in The Dungeon & are gearing up for the release of my June Desire, HER LITTLE SECRET, HIS HIDDEN HEIR, I'm pulling out a new Drink of the Month a little early.
But this is still The Dungeon's signature cocktail for June, & it definitely goes well with "The Bakery Book." :cookin
Oatmeal Cookie Cocktail
Ingredients:
1/2 shot goldschlager
icon 1/2 shot Butterscotch Schnapps
icon 1/2 shot Bailey's Irish Cream
Instructions:
Combine ingredients in cocktail shaker.
Shake, then strain into a martini or shot glass.
(If no cocktail shaker is available, simply mixing ingredients well will have the same effect.)
Serve and enjoy!
(Note: Originally this recipe used cinnamon schnapps, but gets more of a kick with Goldschlager. It is still very cinnamony, though, so beware. :sexy )
Comments
6 Comments • Comments Feed