The infamous position "doggie style" was derived from someone observing lions mating.
In Florida, having sexual relations with a porcupine is illegal.
(Not to mention painful—yeouch!)
When a male honey bee climaxes during sex, his testicles explode…and then he dies!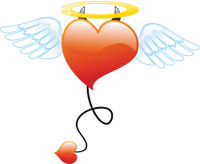 Be sure to join us on the HappyBookers loop today, too, where we're
having some fun with a "Word of the Week".
Wanna know what the word is?  Well, then, you've gotta join the group.  :winkwink   If you're not a member yet, it's easy to sign up & get in on the fun!
Comments
12 Comments • Comments Feed