A while back, I started something here in The Dungeon that I sadly let drop.  (I'm kind of gifted at that; I'm so busy trying to keep characters & plotlines straight in my head that I tend to lose track of other stuff. :smiley79 )  But I'm going to try to get back to this…
Our "Meet the Darlings" feature, where we let you get to know our most dedicated Darlings of The Dungeon (i.e. frequent WIPs and Chains hanger-outers) a little better.  :smiley88
As a step in that direction, today's interview is a re-post of our original visit with the delightful DARLING HOLLIE!  A big reader, great gal, second-in-command to Darling Laura J., & crafter extraordinaire. :smiley60

So let's put her on The Rack & get started, shall we? :smiley12
How did you first learn about The Dungeon? I was surfing the internet about three years ago and stumbled into The Dungeon…so glad that I did!
Are you Naughty or Nice? I'm sooo naughty that I'm nice. :smiley73

What do you like best about being a Darling of The Dungeon? I love so many things….the whips…the flogger…hmmm….just hanging around with all of the other Darlings…and of course Heidi and Mistress Heidi!!
What is the naughtiest (i.e. most Dungeon-worthy) thing you've ever done? I had better not comment on that one… :smiley57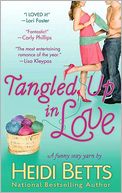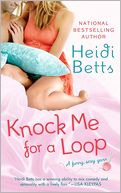 What is your favorite Heidi Betts book? I have honestly loved all of Heidi's books that I have read! I'm especially fond of the "Chicks with Sticks" series… I have made quite a few of scarves from the patterns in the back of each book.
Mistress Heidi—cool, scary, or scary-cool? Yes!! All of the above! :smiley23
In your everyday life, are you a Top (dominant) or a Bottom (submissive)? I think I'm a little of both! Taking turns can be fun! :smiley58
If you had to choose between the bullwhip or cat o' nine tails, which would you rather have used for your daily punishment from Mistress Heidi? Have to be the cat o' nine tails….meoooow!
If you were allowed to claim one Dungeon Hottie for yourself, who would it be? Just one?? Really??? Well if I could drag any one of them away from Darling Laura J. it would be… Nathan Fillion or Michael Buble, although they all have their own special something that I would love to get my hands on!
Take a minute to brag on yourself…  What are some of your talents, favorite things, and/or your favorite hobbies or pasttimes?  Let's see…  I'm a crafter.  I can knit, crochet, cross stitch, sew, quilt…and I love new patterns. I'm a cook, and I cook 800+ meals a day at an elementary school—about 350 breakfasts and 450 lunches. I love to bake at home, too!

LIGHTNING-FAST LASHES ROUND:
Leather or lace? Both
Devil or angel? Oh, Devil for sure.
Angel food or devil's food? Devil's food.
Hemlock or arsenic? Neither. :smiley67
Blood, sweat, or tears? Sweat…. Makes everything worth the effort. :smiley79
Boxers, briefs—or commando? Commando!!
Cowgirl or missionary? Yes!!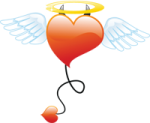 All right, it's up to you now, my Darlings!  Time to get to know Darling Hollie a little better & ask her any cruel or embarrassing questions that have been niggling at the back of your brain. :smiley11
And thank you again to Darling Hollie for being Mistress Heidi's vic…er, guest today. We look forward to getting to know you better! :smile93
Comments
24 Comments • Comments Feed