With PROJECT: RUNAWAY HEIRESS coming out this week, I know some of you may be asking yourself, "Should I or shouldn't I?" There are a lot of books released each month. A lot of great romances to choose from.
Of  course, I hope you'll choose to buy & read mine :hide but in case you're on the fence, I thought I'd give you the chance to Ask Me Anything you like about the story.
Want to know more about the characters?  The plot?  The inspiration behind it?
Or maybe you like a certain type of romance & want to know if those elements are included in Lily & Nigel's story.
Well, here's your chance to get answers to your questions straight from the horse's mouth, so to speak. :tongue
So Ask Me Anything, & I'll do my best to give you the 4-1-1 on the first book in my "Project: Passion" fashionista miniseries.
And if anyone has already picked up their copy & started reading, you're welcome to chime in!  I would love to hear what you think of Nigel & Lily so far. :love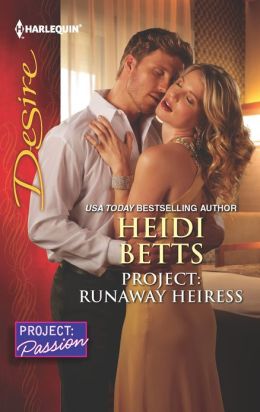 Buy Your Copy Today!
Amazon :: Kindle ebook :: Barnes & Noble :: NOOK ebook
eHarlequin :: Books-a-Million :: Indiebound ::
The Book Depository (free international shipping) :: Chapters/!ndigo :: Amazon.ca

P.S.  I'll be holding another Ask Me Anything day in a few weeks, after everyone's had a chance to read the book.  So as you're reading, make a note of any questions you'd like to ask & I'll try to answer them for you then! :topofthemornin
Comments
13 Comments • Comments Feed