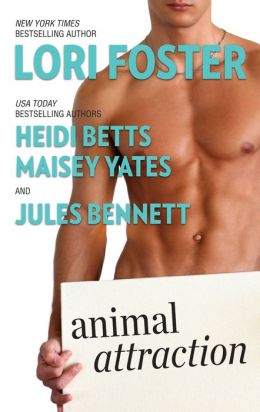 Happy Release Week to ANIMAL ATTRACTION!
Yes, it's finally here! If you haven't already, you can now download it to your e-reader instantly & starting reading today!
And remember, 100% of Author proceeds go to the Animal Adoption Foundation, a no-kill shelter in Hamilton, OH!
ANIMAL ATTRACTION is currently available only in e-book, but…
Don't forget that the multi-author signings at Lori Foster's Reader & Author Get Together are open to the public!
**Friday, June 7th from 7:00 to 9:00 pm & Saturday, June 8th from 2:00 to 4:00 pm.**
A limited number of print copies of ANIMAL ATTRACTION will be available, signed by all the authors!
For more information visit: http://lorifoster.com/connect-with-lori-online/readerauthor-get-together/
Happy reading — & thank you for supporting shelter pets!
:loveisdogs
Help Animals – Buy a Copy Today!
Amazon :: Kindle ebook :: Barnes & Noble :: NOOK ebook
eHarlequin :: Books-a-Million :: Indiebound ::
The Book Depository (free international shipping)
!ndigo :: Amazon.ca
Comments
3 Comments • Comments Feed