Another lovely review for ON THE VERGE OF I DO has come through, & of course I wanted to share the highlights…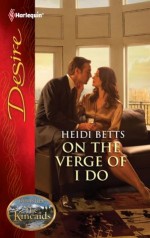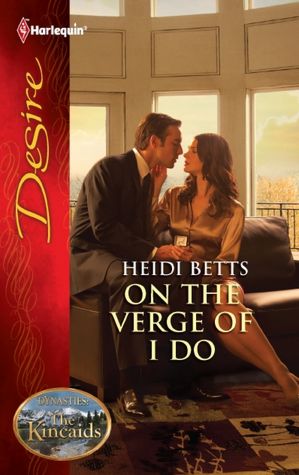 Being around Kara just feels right for Eli. A chance to win her heart—and her hand—is his agenda as they enjoy the romantic surroundings of Seabrook Island at his hotel resort. Of course, he waves in front of her the opportunity of being in charge of event planning at his resort, but the main focus will be on his seduction of Kara.
Their chemistry is not only perfect in ON THE VERGE OF I DO, but there several funny moments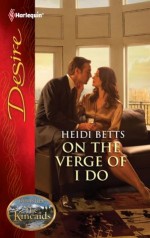 between them. Heidi Betts has penned a truly enjoyable tale of friends-to-lovers ON THE VERGE OF I DO that makes it a book hard to put down.
ON THE VERGE OF I DO is a fantastic read that I highly recommend. If you love friends-to-lovers tales as much as I do, then you'll enjoy this one. Pick it up before it disappears from the bookshelves.
Thank you so much to Patti Fischer of Romance Reviews Today (where you can read the full review) for this lovely write-up about Kara & Eli.  I'm sure they'd be delighted & would probably show their gratitude in true Southern style by inviting you in for a cool glass of sweet tea.  Or a mint julep, if you prefer. :cool

Order Your Copy Today!
Amazon :: Kindle ebook :: Barnes & Noble :: NOOK ebook
eHarlequin :: Books-a-Million :: The Book Depository
!ndigo :: Amazon.ca

Comments
6 Comments • Comments Feed