A wonderful new review for ON THE VERGE OF I DO has come in, & I just have to share! :cheer
Our very own sometimes-Darling, Debra G. had this to say about Kara & Eli's story in her review for CataRomance.com: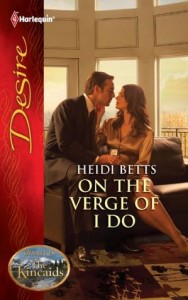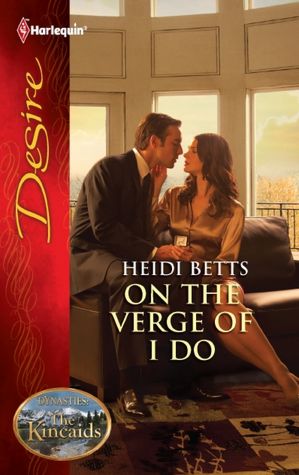 A book by Heidi Betts is always a delight to read.
On the Verge of I Do has some amazingly witty exchanges and a hero and a heroine to die for.  They may be perfectly matched, but we can feel Kara's indecision knowing that her sister will not approve of her involvement with her ex-fiancée. Eli, however, knows when everything is as it should be. He just needs to convince Kara.
Join in on the fun with Heidi Betts and On the Verge of I Do and follow along as Kara and Eli go from friends to lovers. You will not be sorry!
Thank you, Debra!  You can bet you'll be seeing that first, ever-so-quoteable line on some upcoming bookmarks & promo materials. :eeee
You can read the full review here at CataRomance's newly redesigned (& adorable, if I do say so myself :howyoudoin ) website.
Comments
2 Comments • Comments Feed