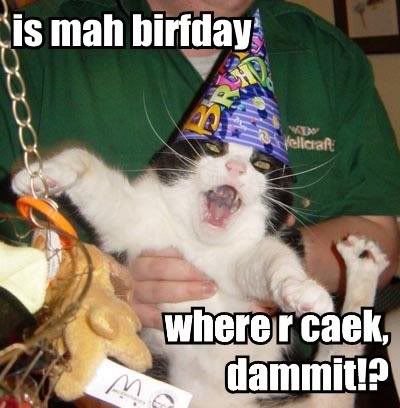 It's my birthday week, so I can do whatever I want.  And what I want is to tell you about the newest fang-tastic giveaway I've come up with.
The "Fang-tastic Vampire Swag Bag Giveaway" was such a success that Mistress Heidi & I decided to dig around in her super-secret goody bag & come up with an even better collection of swag.
This one is jam-packed with holiday & vampire bling, so you definitely don't want to miss it.  Be sure to check out the full list of contents, as well as the official contest rules…  (And even though the contest info in the sidebar hasn't been updated yet, don't let that stop you from entering right this minute!  It will count toward the new goodies.)
So allow us to introduce…
A Bloody Good Holiday Giveaway
CONTENTS
Naughty & Nice fleece throw
It's a Wonderful Life DVD (to go with "It's a Wonderful Bite," of course)
Twas the Night Before Christmas DVD (one of my favorite Christmas specials ever…& to go with THE BITE BEFORE CHRISTMAS, of course)
To All a Good Night anthology by Donna Kauffmann, Jill Shalvis, & HelenKay Dimon (the Jill Shalvis story in this one is so good!)
Naughty & Nice bedroom slippers (complete with jingle bells!)
Betty Boop "Naughty is the New Nice" t-shirt
Halloween cookie cutters…bat, spider, jack-o-lantern, ghost, black cat, tombstone, & coffin (It's cookies for Christmas, but with a decidedly dark twist—what could go with my holiday vampire collection better than this? )
bloody fangs necklace
vampire fangs whistle
rubber glow-in-the-dark fangs (for the vampire who's afraid of the dark)

Naughty or Nice pin
peppermint & cinnamon Before & After Mints
plum-scented Vampire Blood anti-bacterial hand gel
Gal Talk holiday sticky notes…"it's too late to be good," "naughty or nice," "i want it all"
Happy Holidays Swankie hankies
two Christmas ornaments…"On Dasher, on Dancer, on Amex, on Visa!" & "When you stop believing in Santa, you get underwear!"
RULES

To enter, you must sign up for my Newsletter. (And remain subscribed, of course.)  (Note:  If you think you might already be signed up, but aren't sure, please sign up again…a major catastrophe has wiped out all previous subscriptions prior to October 2010.)

Contest will run until Sunday, December 26th. Winner will be announced on my WIPs and Chains blog that same day.

U.S. residents only, please.  (For the prize only, because of the high cost of overseas postage rates.  But everyone is welcome to sign up for my Newsletter!)

If the winner doesn't contact me with her mailing information within seven (7) days, another name will be drawn & a new winner announced.
Good luck & Happy Holidays!

Comments
39 Comments • Comments Feed